I have a thing for caves. I think they are super cool and one of the most interesting formations on the planet. I would love to be able to go caving into some of the deepest, darkest caves in the world. Alas, that is just not something I will be able to do at my age, so I stick to the caves that tourists can visit. I have been lucky enough to go diving in cenotes in Mexico (perhaps one of the coolest things I have ever done) and even visit the massive caves in Borneo. However, this experience has to be one of the most exhilarating. More than riding a ginormous roller coaster or bungee jumping the Nevis, visiting Khao Kop Cave was an absolute thrill.
Khao Kob Cave in Trang is popular with Thai. In order to visit you need to hire a little boat and guides (it's 200 baht). My boyfriend and I got our own boat just because everyone else was in a group and there was no one to share. No problem. That let me look around the cave. You start out going down a little klong (baby river) that eventually reaches a rock face. That's when you are told to lay back and things get a little more interesting.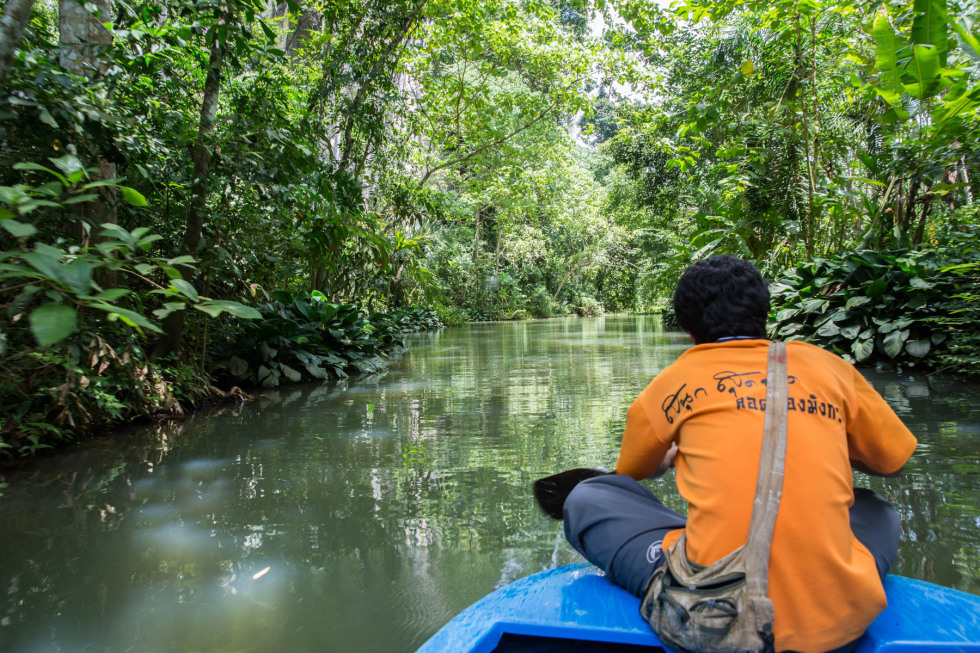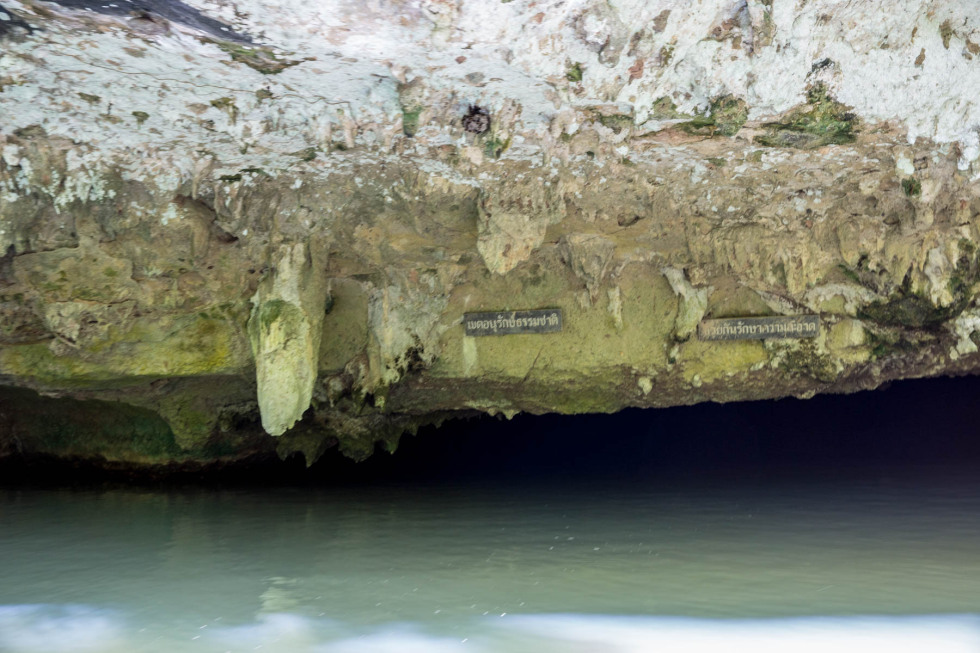 Actually, getting into the cave is not such a big deal. At first it's a big tight, but that doesn't last long. The cave has some interesting stalactites and stalagmites, and they are lighted in an interesting way. I've seen a few other caves with colored lighting and sometimes it works, though usually it doesn't. To each their own in this regard (personally, I'm not a big fan of it).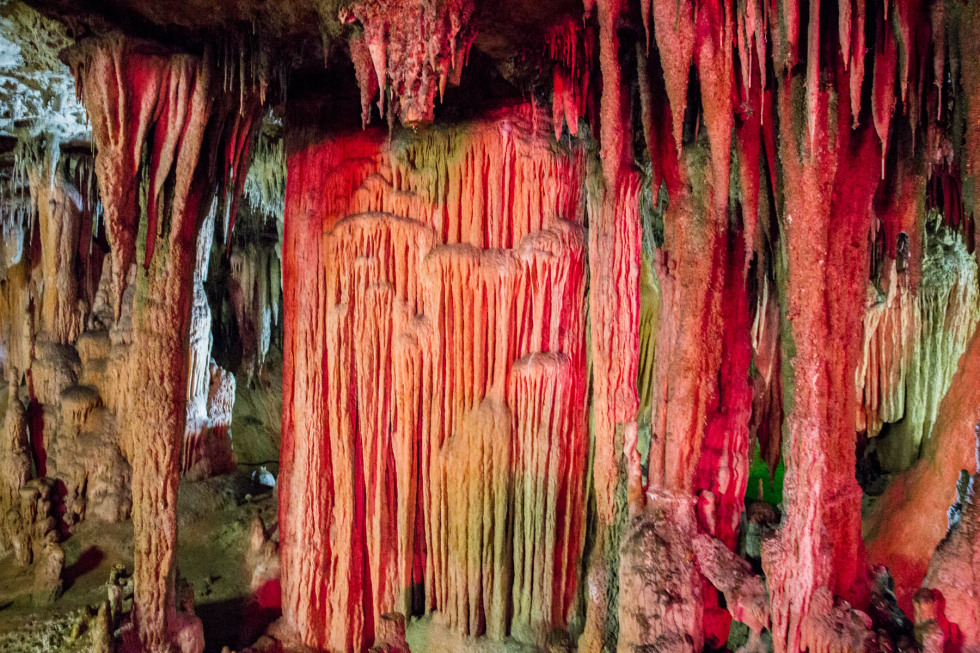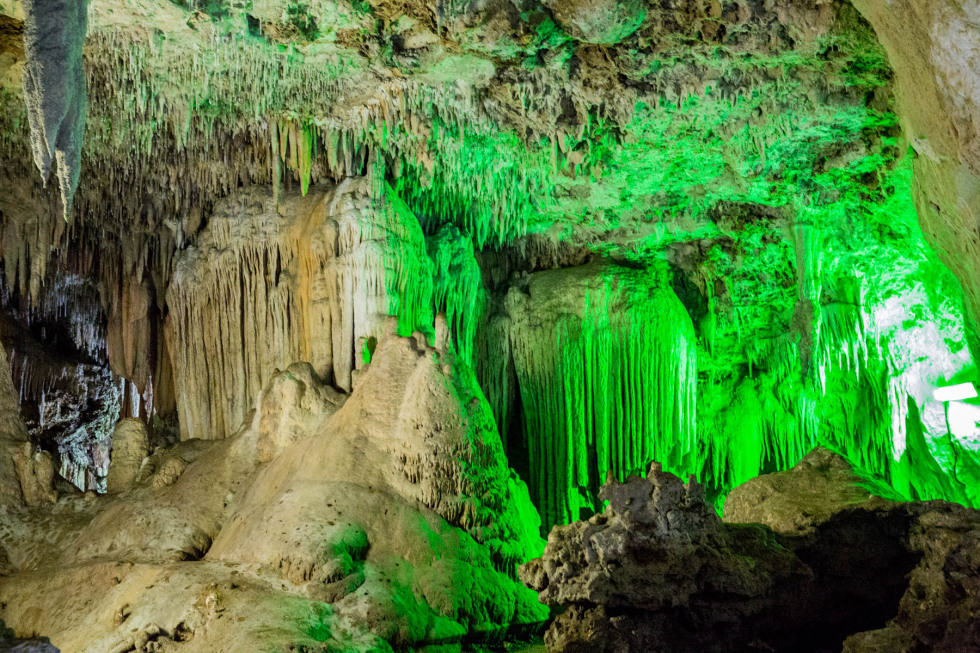 This cave, like many in Southeast Asia, has temples inside and outside. Nothing big, but there are interesting. There are signs of habitation that date pretty far back and plenty of legends about the cave. Since your guides are likely to be Thai, it's best to have a Thai person along with you (or know Thai). Of course, you can still enjoy it even if you have no idea what people are talking about.
There are a series of caves, with two main paths that wind their way though the ground. Some of the paths are rather small and tight. If you are tall like me, you will spend the majority of your visit hunched over. Though there are a few open areas where offerings are given.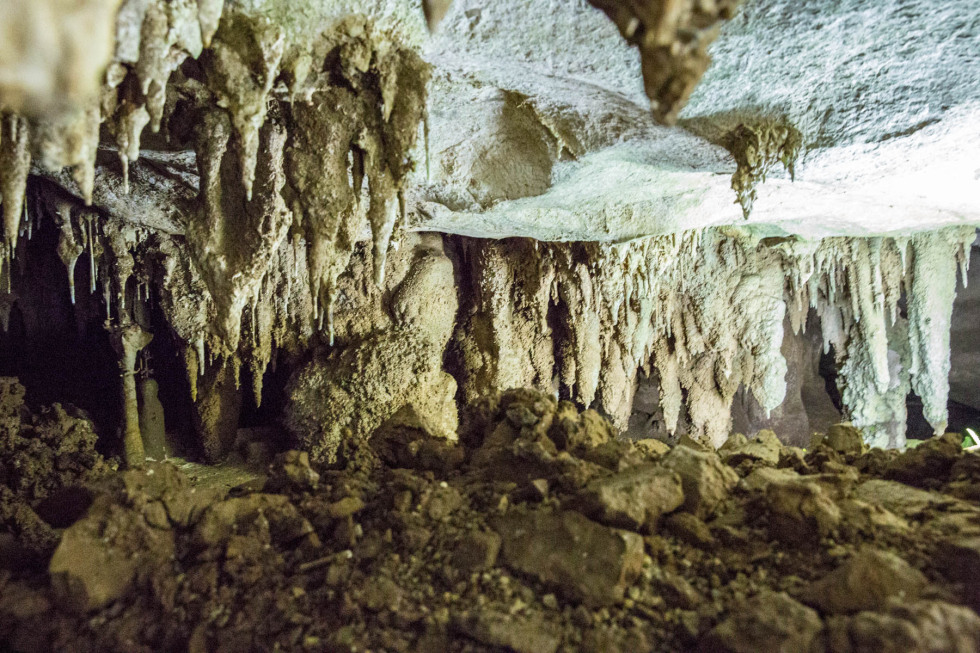 So far, so good. Khao Kop Cave is a nice cave, interesting, and there are plenty of people. Nothing super unique, but still I like it. Then I'm asked if I have a problem with tight spaces. I'm thinking, I'm in a cave, so no. I say no and the the two guys handling our boat are smiling. We head off on the underground river to the exit. At first, no problem. It's tight but not too bad. We have have to lay flat because there is not enough room (the reason there are no photos).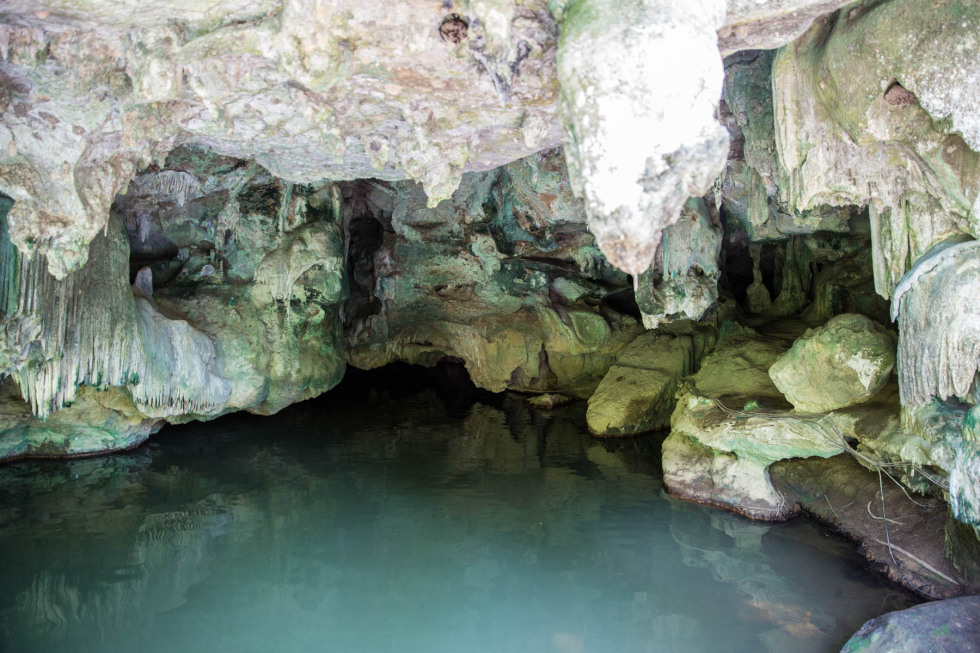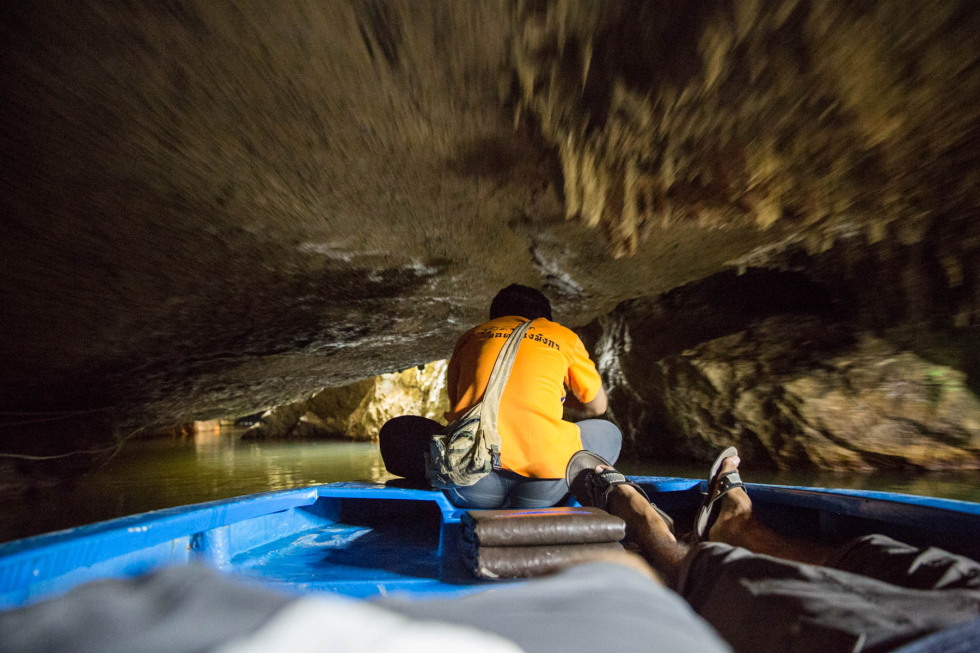 What I did not expect was the how tight it would actually be. I have never been in such a confined space in my life. What made it even more scary/thrilling is that we are moving along at a rapid clip. I mean really, really fast. You can't move and you certainly can't touch anything because the guides will freak out. They are navigating the boat along very carefully. Any attempt to alter it and you could end up with your face smashed into a stalactite. Any attempt to raise your hand—a completely natural reaction to rock screaming toward your face—results in the guide smacking it down. I was constantly told in English, "I not let you die. I not let you die, okay?" That's not very reassuring since it implies there is a good chance I could die, but I was like, "Okay," trying to sound convincing that this man would risk his life to save mine. Thankfully I had not paid for the boat yet.
My face was brushing the rock above me at points and the guides would have to push the boat down into the water so we could make it through. The guide near me would move my head slightly so a stalactite could pass by. At this point, I pretty much assume that I will not make it out unscathed. We are hurling along a million miles an hour, and my face (and belly) are barely making it past the stalactites hanging from the cave ceiling. Things get fucking crazy when the boat suddenly doesn't fit through the tunnel.  We start ramming the sides of the cave and the boat is somehow forced through by sheer will and some fancy movements.
Needless to say, my boyfriend was not at all happy with the state of affairs. He was definitely freaked out and more vocal about it. I remained completely calm and quiet (because I thought I was going to end up seriously injured and was planning how I would deal with it given my last adventure). I just kept telling myself the worst thing that could happen is my face will be totally mashed into the cave ceiling and I'll end up in the water. I can swim as long as I'm not knocked out or blinded by a stalactite into the eye. Though I did wonder how to deal with my boyfriend who is about as graceful in water as a cat in a bathtub.
Just when I thought it would last forever and this was my version of hell, the cave opened up in a large cavern and we could see the exit in the distance. The tunnel exit is 350 meters long, but feels much longer. We found out from our guide that the water was a little high, but they thought they could make it through. And we did. Apparently it is considered good luck to go through as the tunnel resembles the backbone of a dragon and… whatever. I was shaking from so much adrenaline I could barely get the money out of my wallet to pay for the boat. Needless to say, both guides got a very nice tip.