While Borneo overall did not impress me, Mulu Caves did. Not the park, which was oddly managed and lacked basic essentials, but the caves. They were stunning.
The park is literally in the middle of an impenetrable jungle. The only way in or out is by plane. The park lacked basic supplies like flashlights—hello, caves!—and batteries and… well, you get the idea. My stuff broke on the flight to Asia, but I found replacements outside the park luckily (no small feat).
The park is managed by Australians who do nothing to help visitors, even when it's busy. They don't converse with other park employees who are ethnically Malay and they even eat only with each other, separate from the Malay. The division was stark and a bit unpleasant.
Fortunately, the caves were wonderful, as we're the guides. Guides are required for nearly every cave or trek through the park. Of course, they lacked guides so many tours were simply unavailable (and this was low season, not the reason for the lack of guides I was told). I still managed to see the "show" caves and was sufficiently awed by what I experienced.
Deer Cave, the biggest of them all, is simply massive. The tourist board likes to say you can fit a fleet of 747s in the cave entrance, and you can! If you look closely at the photo below, to the right at the bottom of the beam of light, you can see two people in the boardwalk. How's that for scale?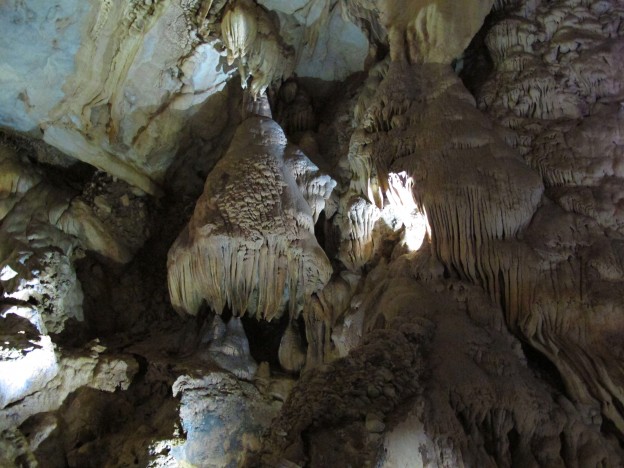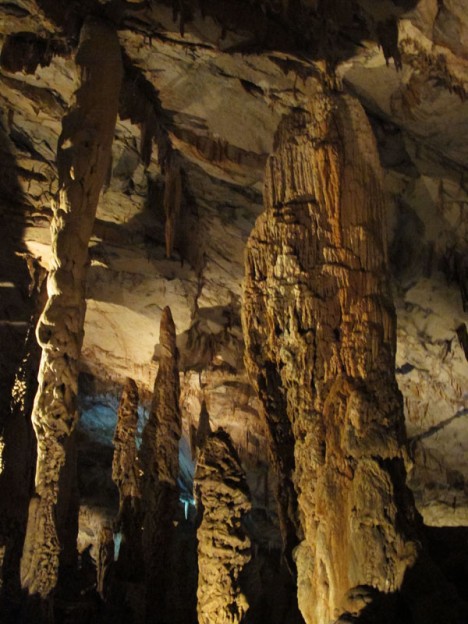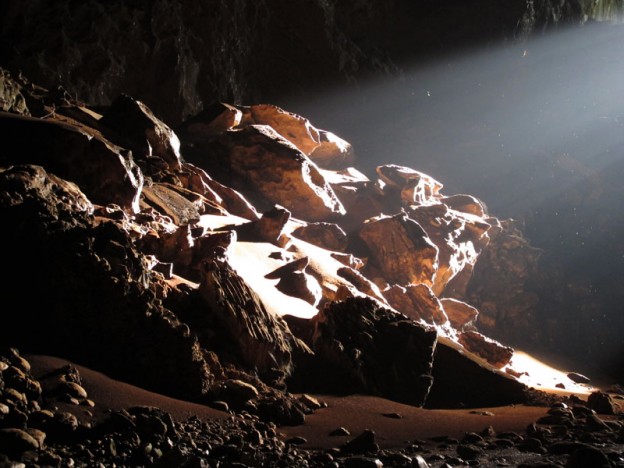 Bats are quit plentiful in the caves, especially Deer Cave. There are over a dozen species in Deer Cave and it is really amazing to see them lining the roof of the cave and stream out at dusk.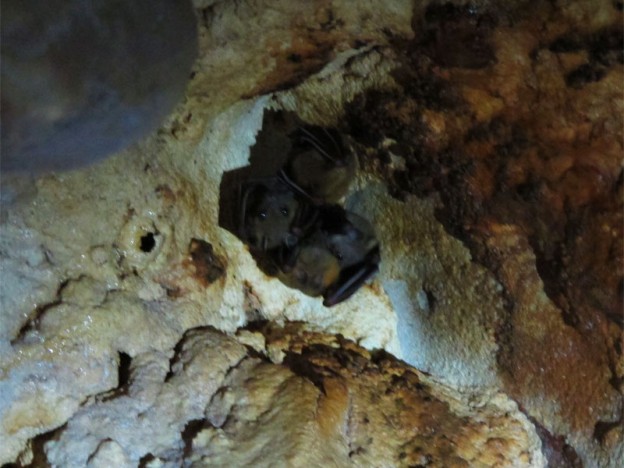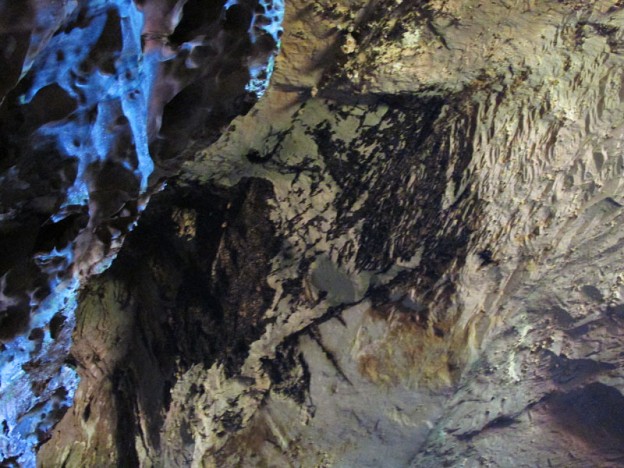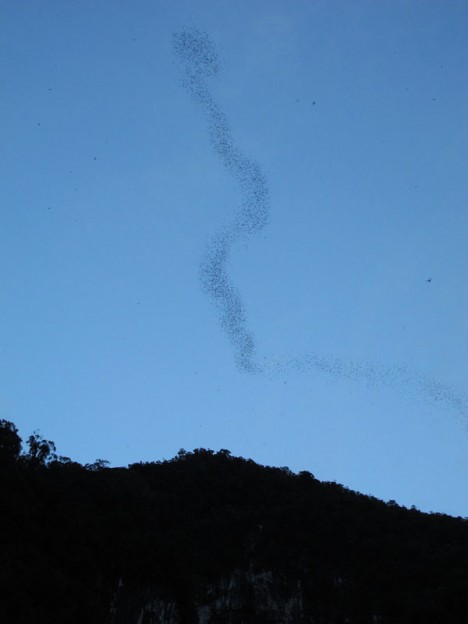 The hiking around Gunung Mulu National Park is fun as well. I hiked through the jungle (literally) with a friend I met at the park. We went to the waterfalls and did a few other hikes where we saw bugs, butterflies, and chameleons (must not be very good chameleons!).