Men pee everywhere in India, and I mean everywhere. They will squat down on a busy street, whip out the wanger, and deftly piss into a corner or little culvert of streaming waste. Others simply lean against a wall, with one hand of course, and let it flow. Periodically there are "bathrooms" that are no more than a three-sided stand. Pee against the wall and it flows away… about three feet where it puddles and mixes with cow shit.
Outside Toilet For Men & Women
Such is India. That is why this is my favorite, if most boring toilet. It simply resides outside in the wide open, but it's an actual toilet at least. Not only that, both men and women can use it!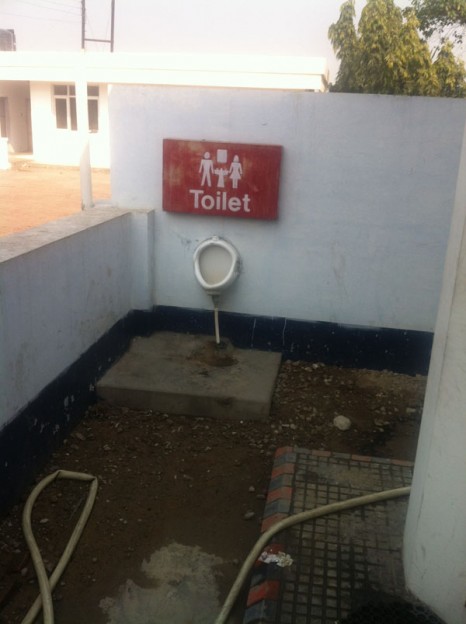 Flush Squat Toilet
Squat toilets typically don't flush, you fill a bucket with water and dump it in the hole. In fact, I'd never seen a flush squat toilet until I came to India—talk about advanced toilet engineering! Thomas Friedman was clearly thinking of this ingenuity when referring to India in his book The World is Flat.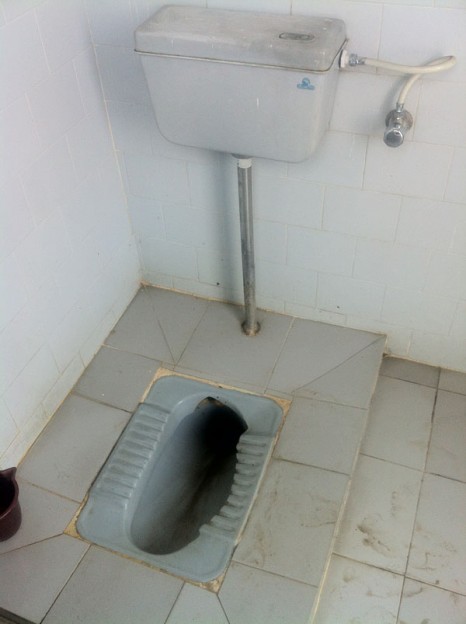 Combo Squat/Western Toilet
This toilet, in my hotel, is the best. It's a combo Western/still-stand-on-it-as-if-it's-a-squat-toliet. What I appreciate most about this toilet is that it easily accommodates large asses.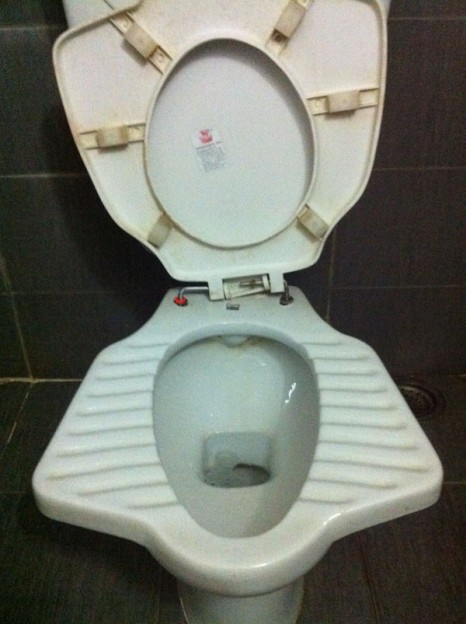 Have you used a squat toilet? How did that work for ya? I usually slip or fall backwards—not good! Share your squatting experiences in the comments section below.