The Ajanta Caves and the Ellora Caves are two separate sites with moments carved into caves. The Ajanta Caves are far more elaborate in their interior decoration, while the Ellora Caves is famous more for its temple carved entirely from stone (as opposed to the actual Ellora Caves which are less impressive than the Ajanta Caves).
Both Ajanta Caves and Ellora Caves are UNESCO World Heritage Sites and are accessed from Aurangabad, a rather unimpressive industrial city with few sites of its own worth visiting (and with a popular that seems a bit too happy to separate you from your rupees). The Ajanta Caves are a couple of hours away. I opted for a 400 rupee day trip (private car service starts at 1100 rupees, but is usually more). The Ellora Caves are closes and it's extremely easy and cheap to get a local bus out to them.
Ajanta Caves
Ajanta Caves has 30 rock-cut monuments (caves) built-in phases starting in 200 BC through 600 AD. Eventually Ajanta was abandoned, most likely in favor of Ellora, until 1819 when a British Amy Officer discovered them while hunting. The Ajanta Caves are filled with elaborate carvings, relief sculptures, and impressive paintings (these are actually tempera, similar to a fresco, but painted with glue). Unfortunately, there is little to no lighting in the caves making it all but impossible to enjoy much of the art.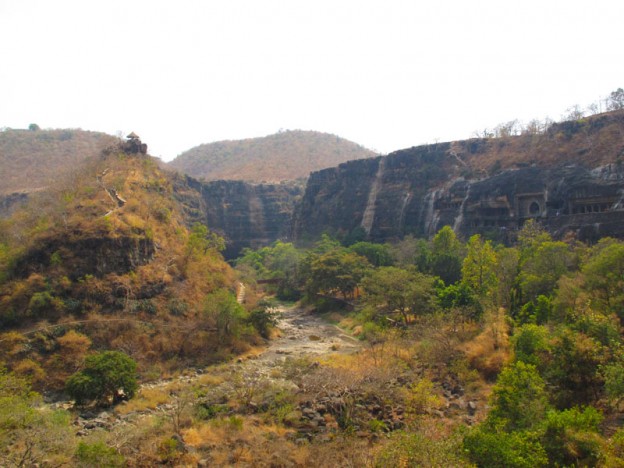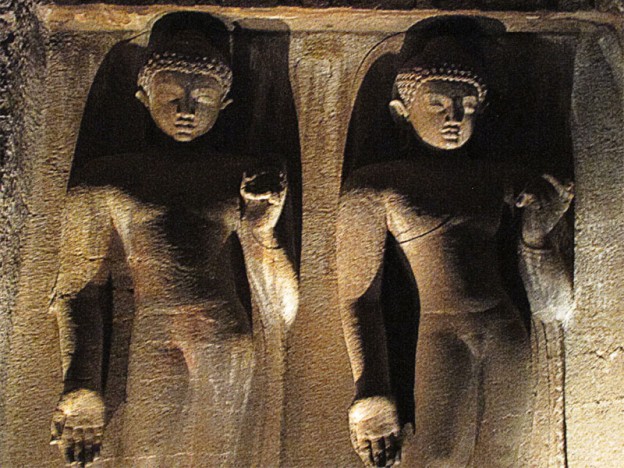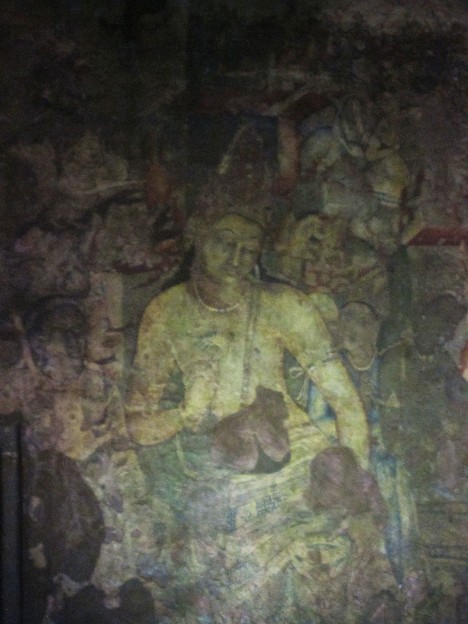 Ellora Caves
The Ellora Caves were a bit more impressive to me, not because of the caves—they are not nearly as beautiful as Ajanta Caves—but rather because of the massive, multi-story Kailasanatha Temple that was carved from one single piece of rock. In fact, it is the largest such structure in the world (similar to Petra in Jordan, though Petra is a series of structures so it's not the largest single such structure). The Ellora Caves took off where Ajanta ended, from around the 5th through the 8th centuries.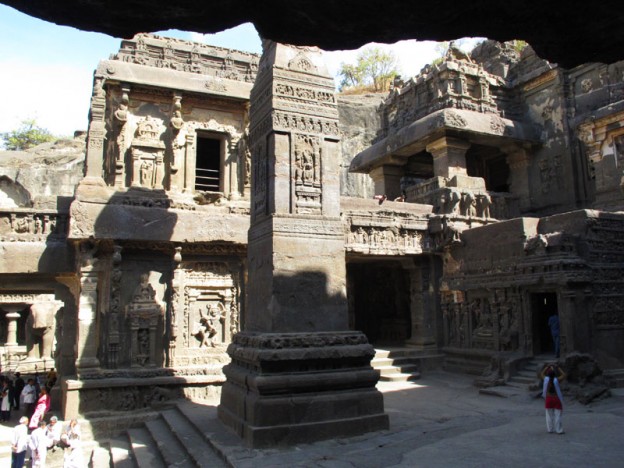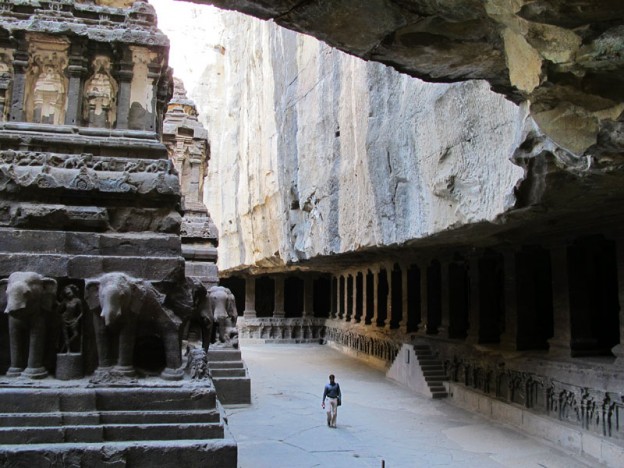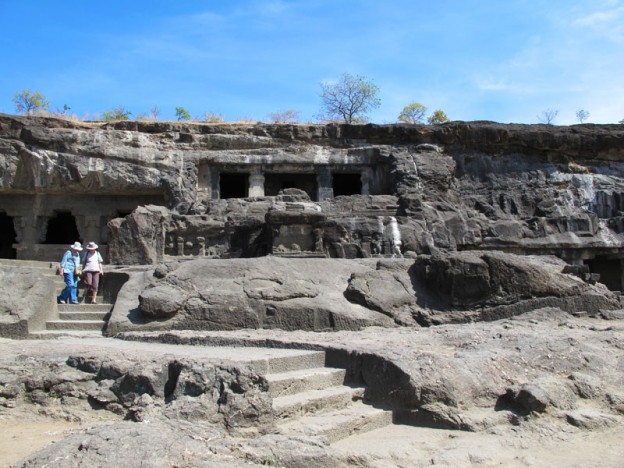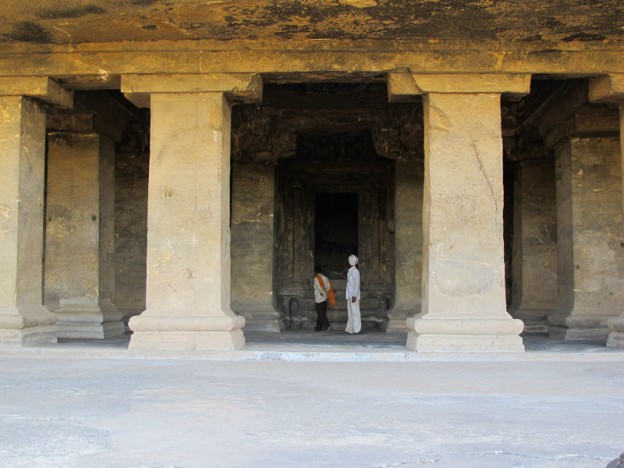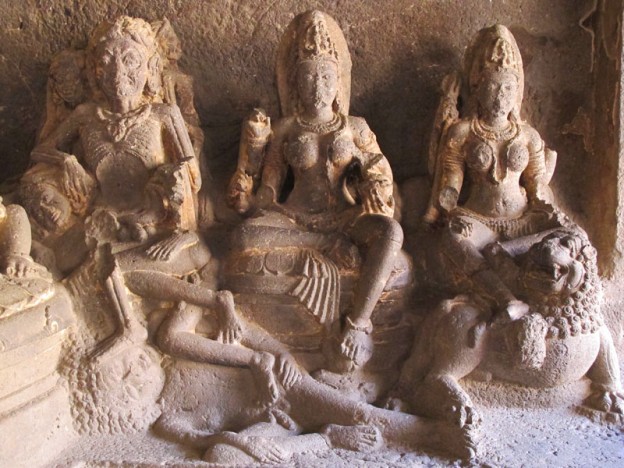 Have your been to Ajanta Caves or Ellora Caves? Which do you like better? Share your thoughts in the comments section below.