Rajasthan in Northern India was a really awesome experience. I saw more in one month in one country than I see on multiple visits to several countries. Of course, Rajasthan is just one small slice of India, so for the last couple weeks I made my way South to Mumbai (Bombay) and then on to Goa and Kerala to see what all the fuss was about in the South of India.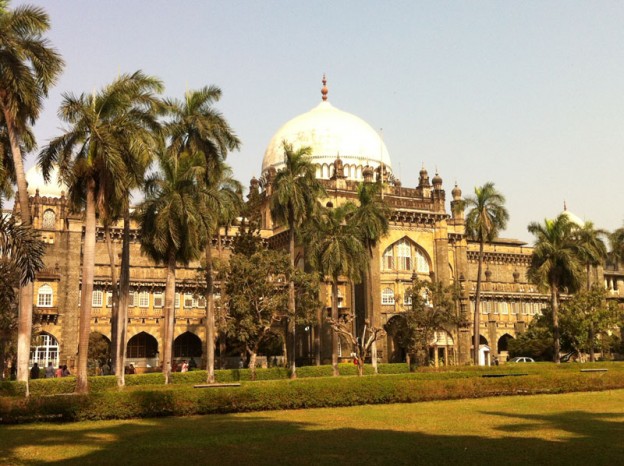 Mumbai is a wonderful colonial city that is cleaner and more Western than most of the cities I visited in India. The colonial architecture is beautiful and the city has a bustle similar to that of any cosmopolitan city around the world. While it still had the feel of India, it was clear that Mumbai was on the path to making itself a player on the world scene. The only draw back was the Chattrapathi Shivaji International Airport. It is a complete mess—managed poorly with rude and incompetent staff. It is unbelievable that CSIA is the airport people have to use to fly into Mumbai, it is just so bad.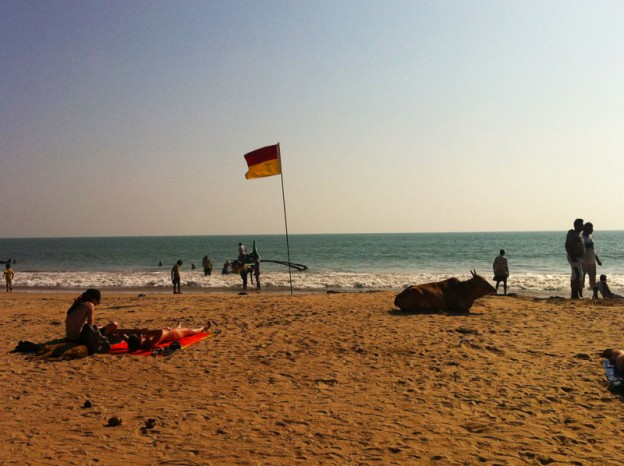 After several weeks of running around in Northern India (where it was still cold) I was in much need of some beach time. I stayed on a hut in Palolem Beach at a place called the Spice of Life (very nice, with a great owner and great staff). Palolem Beach is a relaxed and less touristed beach in Goa (there are many to choose from). The scene was a bit more sedate than normal, with alcohol sales stopping at 11pm because of elections that would soon happen. That suited me just fine. I needed a relaxing beach break.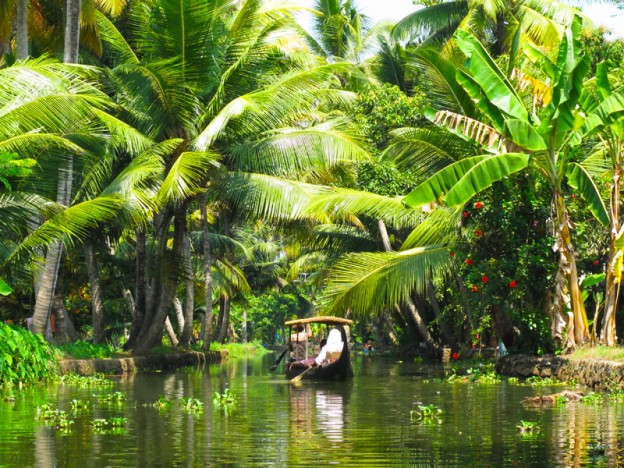 A friend of mine in Bangkok suggested that I visit Kerala, a state in Southern India, so that was the final destination on my trip. Kerala is famous for two things: its backwaters and for being a successfully run communist state in India (they were properly elected and manage the state better than most others, I am told). I flew to Alleppey where I spent a few days in the sweltering heat and humidity, and did a tour of the backwaters.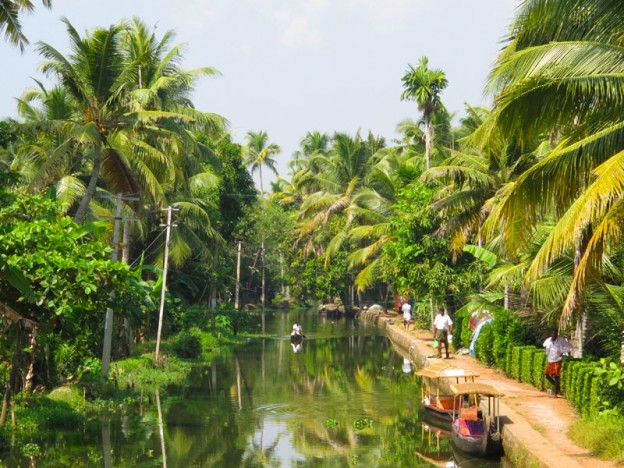 The backwaters are a series of canals that run through most of Kerala. We chose a more relaxed tour that was perhaps a bit more costly than it needed to be at 1000 rupees, but was still pleasant. We were treated to home cooked meals for breakfast and lunch, and rowed around the backwater canals for several hours to just see the beauty of life going on about us.
Most people choose to stay on a big lumbering houseboat. The houseboats are far too large to make it into the small canals, and they simply dock at night anyway, not to mention they cost 10,000 rupees—overall, the houseboats didn't seem like a pleasant experience to me. I was more than happy to just be paddled around in the 100° F heat and 100% humidity.  Much more of an authentic experience, especially since the guy paddling our little canoe seemed to know every single person were encountered. I guess that should not be surprising to me since the backwaters are still very untouched.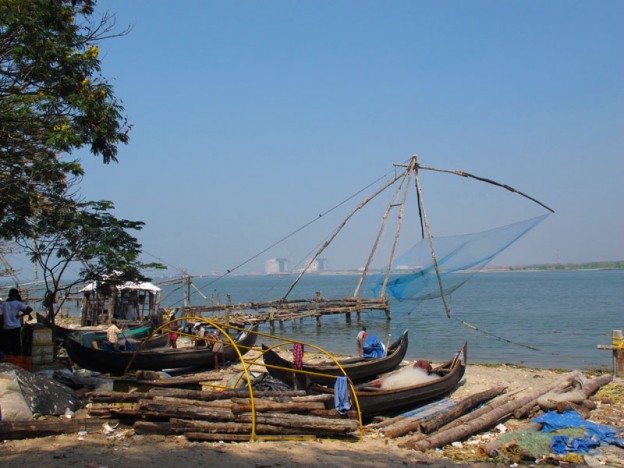 That is not the case with Kochi (Cochin), my final stop. Kochi was a tourist trap and tourists seem to love it. I was less impressed. Yes, there are a few interesting things to see in Fort Kochin like the Chinese fishing nets, Vasco de Gama's grave (his body was moved back to Lisbon long ago), and a few architectural beauties like the Basilica and church. However, Fort Kochi is very expensive and way too touristy for my taste. There was a little to do and most of the sites are easily seen in a day. I suppose Fort Kochi is fine for a day or two, though more than that is too much.
Southern India—Mumbai, Goa and Kerala—is nothing like the North of India, with the exception of the wonderfully nice people. Mumbai lacks the crazy charm of Delhi, Goa is beach get away like any other, and Kerala is a charming respite from the craziness of the rest of India. To me, the "real" India was in the North, though I had a great time everywhere I went in India!
Have you been to Northern and Southern India? Which do you find the most interesting? Share your thoughts in the comments section below.