Cuzco is the jumping off point for Machu Picchu. Most people spend just a couple of days in Cuzco—one to acclimate to the altitude and another to explore the city—before heading off to Machu Picchu. I spent three days in Cuzco and another couple of days going through the Sacred Valley before going to Machu Picchu and it was entirely worth it. If it were not for the impressiveness of Machu Picchu, the ruins around Cuzco and through the Sacred Valley would be destinations themselves.
Cuzco & Surrounding Ruins
Cuzco is nestled in the Urubamba Valley high in the Andes mountains. When first arriving, I felt like I had just gone for a jog even though I was just standing around. It really does take a little getting used to the altitude. Machu Picchu is even higher, and also takes a little acclimation, but it is much easier once you have been in Cuzco for a while.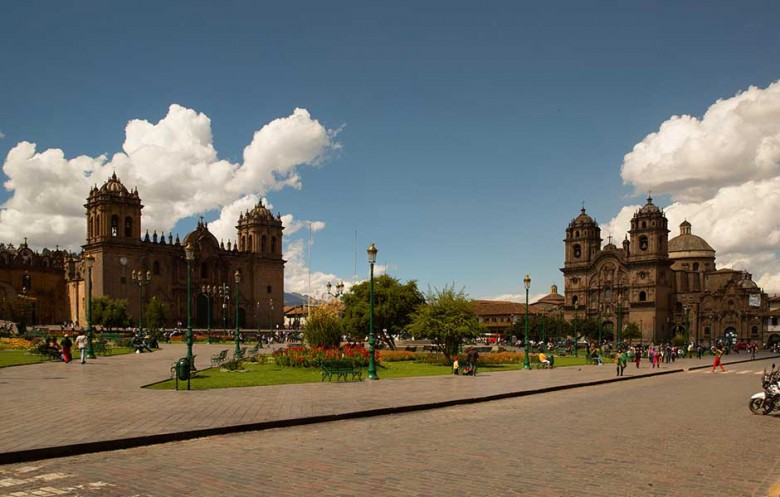 Cuzco was the capital of the Inca Empire and later the center of Spanish colonization and the spread of Christianity. The Spanish destroyed much of the existing Inca architecture and replaced it was grand churches, but the ruins surrounding Cuzco are still intact and easy to visit. You will need a boleto turístico, or tourist ticket, that runs about $50 and can be had in the official tourist information office at the Plaza de Armas (the sites do check, so you will just have to fork over the money).
You can walk to each of the main sights around Cuzco, but that is a big effort. I found the easiest thing to do was to take a taxi to Tambomachay and then work you way back to town. For some reason, everyone will tell you the taxi costs around 90 soles or more, but my taxi was 30 soles (about $11). Between Pukapukara and Q'enqo we took a little bus that runs frequently for two soles, and then from Sacsaywaman we took a taxi to Cuzco for 10 soles. Seeing the four main sites took about 4 hours total. When you are finished, you must find Los Perros. This was the best place in all of Cuzco. The atmosphere was great, the drinks are strong, and the food is absolutely amazing.
Tambomachay is small, but still has active water channels that the Inca used throughout their architecture, as well as some interesting stone construction. Across the road is Pukapukara. It is smaller and less impressive, but still nice to visit. A short walk up the road is a tiny town where you can catch the frequent buses to Q'enqo. Q'enqo is a natural rock outcrop that was carved into a temple. You can walk in between the giant stones, as well as go below to see a wall that was built. A 10-15 minute walk away is Sacsaywaman, the most impressive of the ruins. It is much larger and made with giant stone blocks intricately placed together without mortar. There is quite a bit to see around Sacsaywaman, including an Inca "rock slide."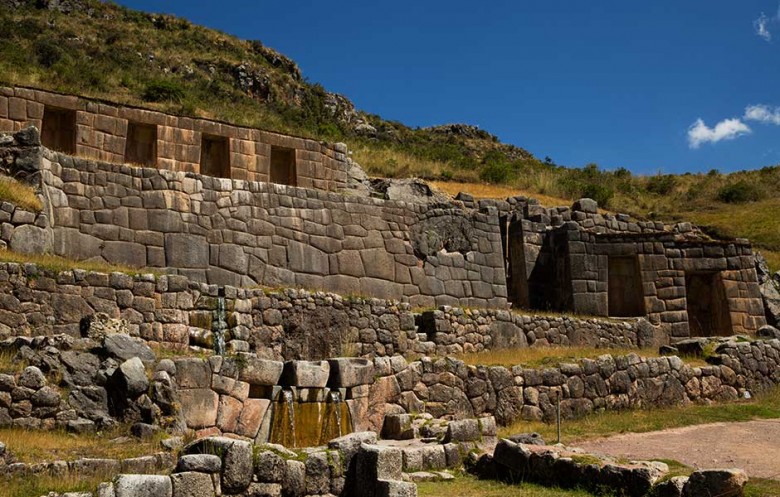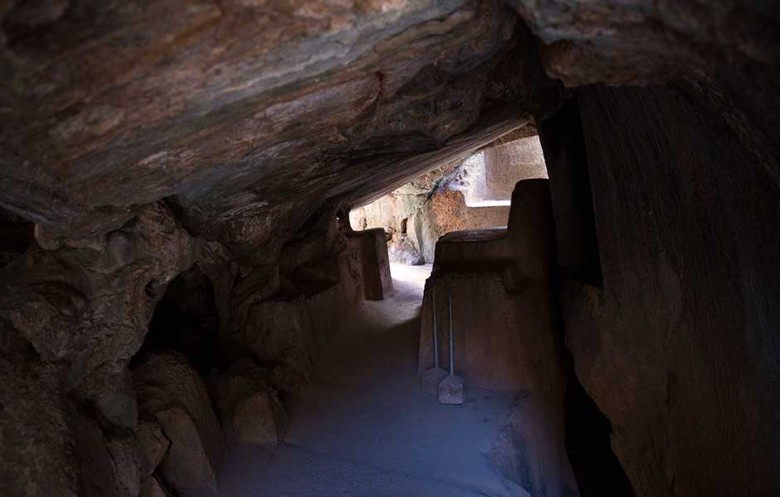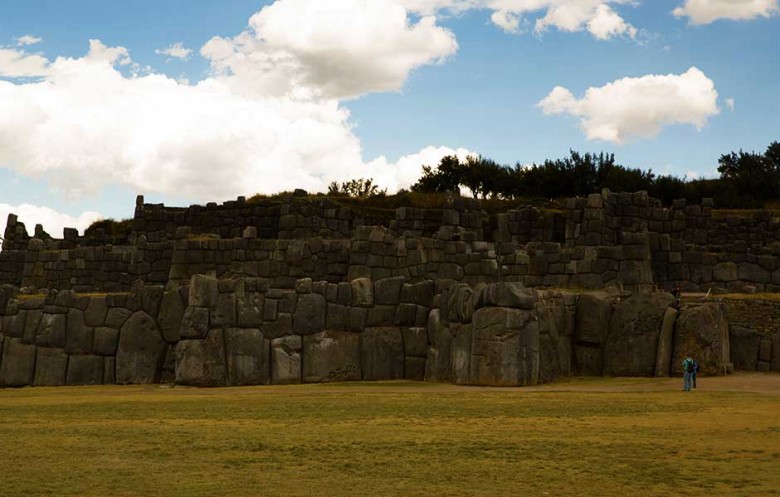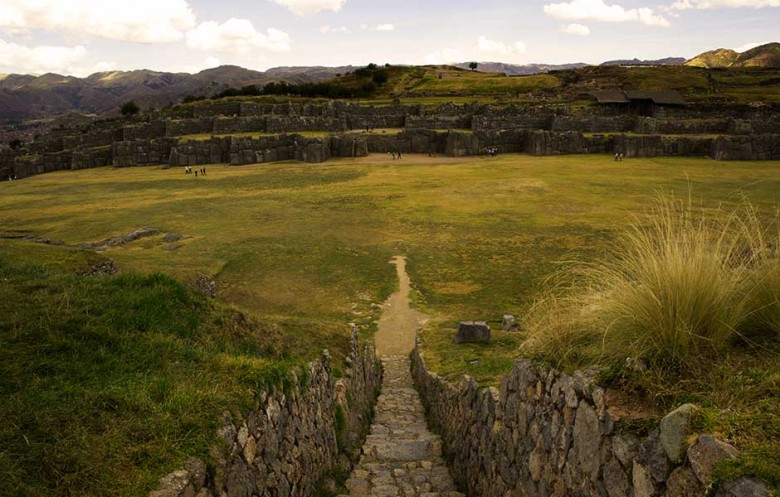 The Sacred Valley
Most people catch a train from Cuzco to Aguas Calientes to see Machu Picchu, but there were several sites in the Sacred Valley I wanted to see. Turns out, heavy rains had washed out the tracks so you have to go Ollantaytambo to catch the train. Rather than catch a minibus, I negotiated with a taxi to drive us around for the day. I agreed to 150 soles, or about $58 (I did not even bother to bargain) and gave a tip of 10 soles at the end, which the driver was more than happy about (taxi drivers do not expect tips). Our driver was really great and we enjoyed his company. He did not speak English, but my Spanish was good enough the through the international game of charades we figured each other out well enough.
The only place I did not get to was Pisaq, which is supposed to have some nice ruins. Otherwise, I had a very full day seeing the sights on my way to Ollantaytambo and the ruins there. Chinchero is a quaint little town that is mostly famous for its market. Unfortunately, the market is only one day a week and was not on the day I was there.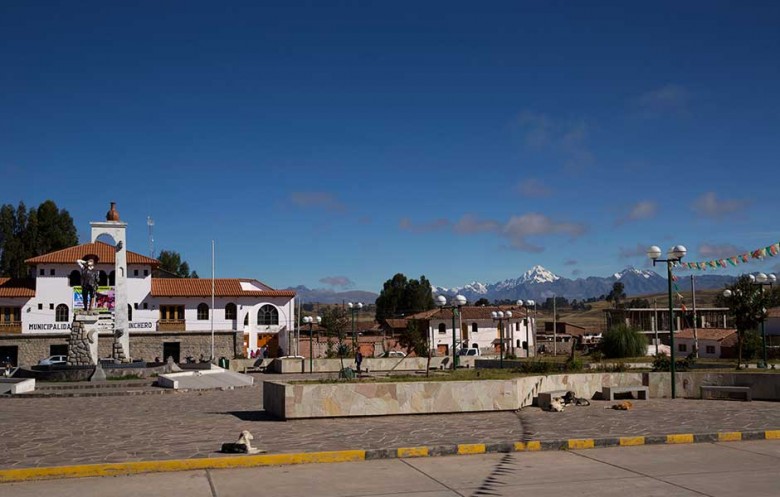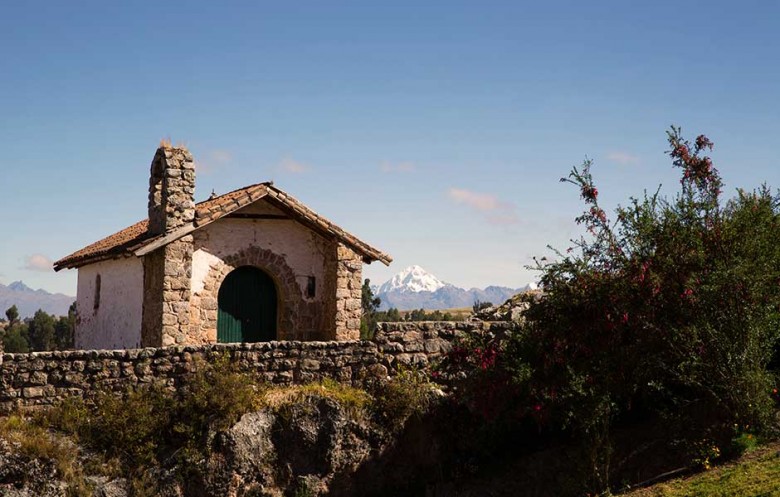 The surrounding landscape is absolutely stunning. The mountains are impressive (the Andes is the highest mountain range outside of Asia), there is blue Eucalyptus trees dotting the hillsides, and the vistas for farmed land are beautiful. They grow a variety of crops, and even have large wheat fields. Moray, a deep depression of circular terraces is thought to have been a testing site to see how crops grow in varying conditions  (each terrace has a different temperatures that can change by as much as 27° F). Personally, I do not buy this explanation—it just looks like an amphitheater to me. There are huge temperature differences everywhere in the Sacred Valley even without someone building stone terraces. Besides, the ground is excessive rocky inside the terraces and the rings seem too small for even test farming.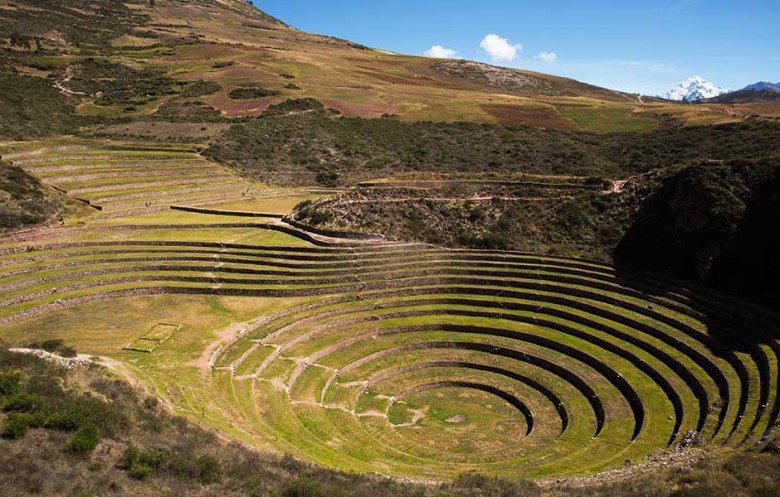 Nearby is one of the more interesting places, even though it is not Inca. A small hot spring of salty water is diverted into salt pans to produce salt. You might not think man-made salt pans would be that interesting, but it is rather beautiful. You can walk around the salt pans and see them in various stages. The site is quite large and on a hill-side, with a valley in the background, making the overall view quite beautiful.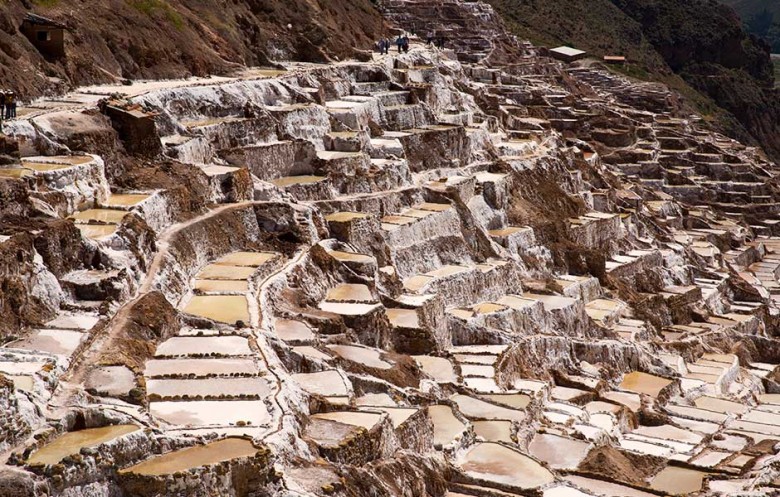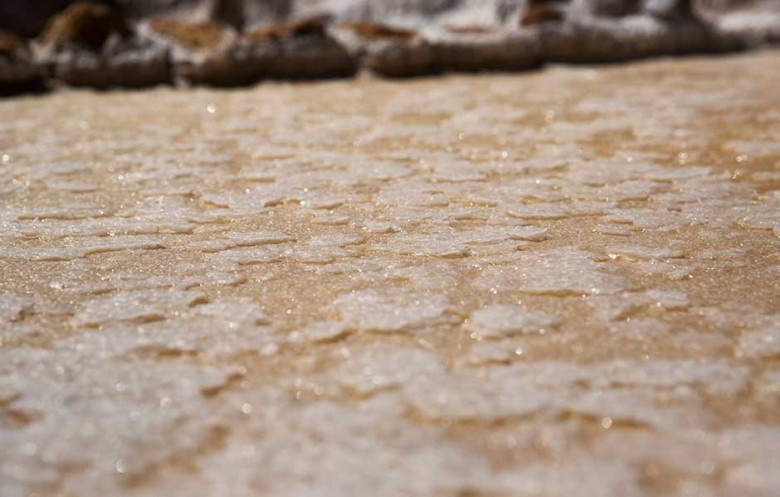 The final stop is Ollantaytambo. It is a small city, but the old Inca stonework and Inca ruins that surround it make you feel like you are stepping back in time. The ruins are quite large and a rather steep climb. If Machu Picchu did not exist, I could easily see Ollantaytambo being a destination in and of itself. All of the hallmarks of ancient Inca architecture are here—monolithic stones the size of small houses, massive terraces climbing the sides of hills, intricately carved water channels that still function today, and various structures that made up the fortress and living areas. There is a lot of see here and it takes a good two hours to see it all.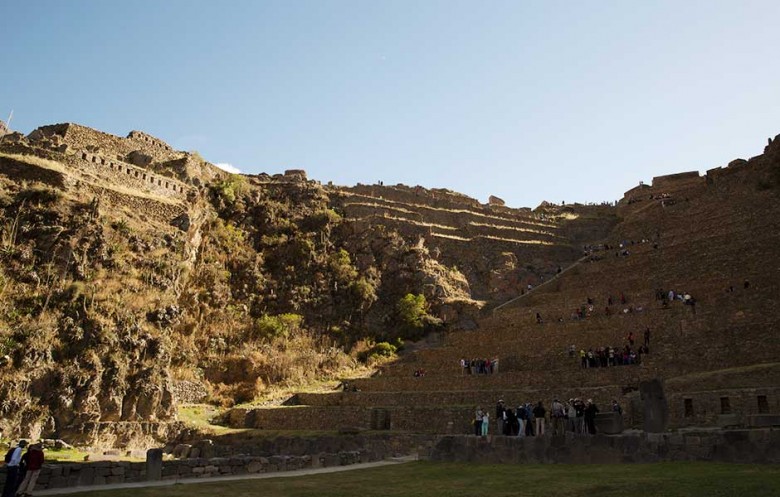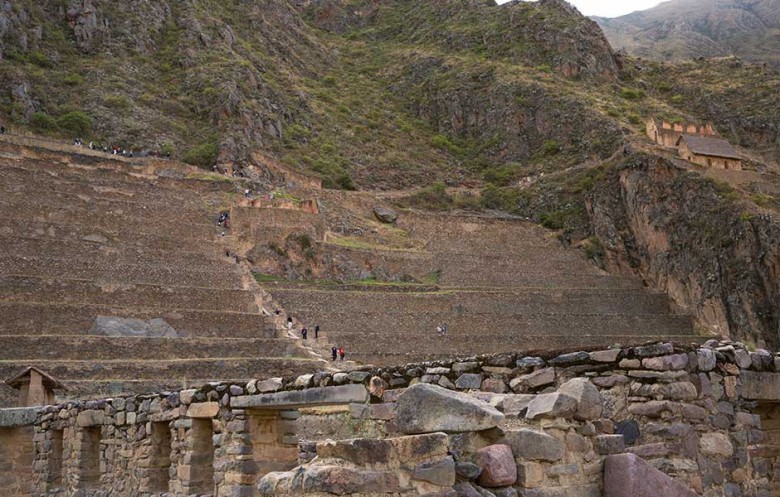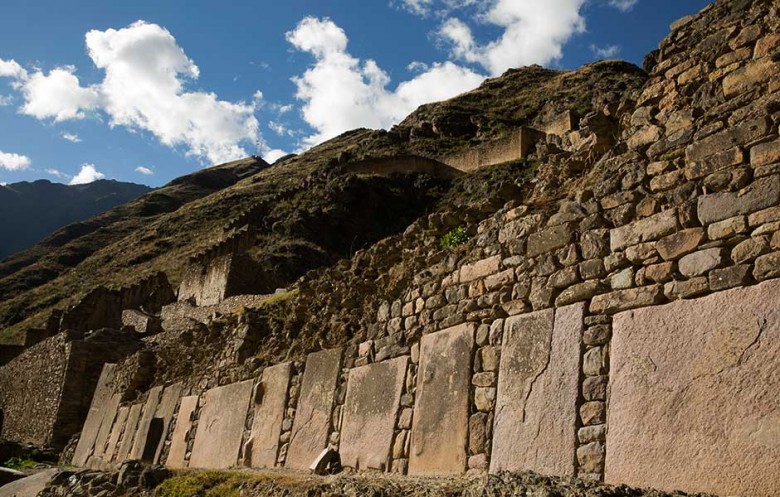 Sadly, like the rest of the Sacred Valley, Ollantaytambo is just another place that people make a quick stop in on their way to Machu Picchu. I think it is worth spending at least a night in. The ruins are impressive, but the city is also nice to just stroll around and soak up the atmosphere. The Sacred Valley is absolutely stunning with plenty to see and do. I spent 5 days in the Sacred Valley (and another two in Machu Picchu) and only scratched the surface. I could easily have spent another several days, spending more time in the cities nearby ruins and just enjoying the stunning beauty of Cuzco and the Sacred Valley.