Nearly every nice beach in the Philippines is billed as the "next Boracay" and Sugar Beach was no exception. Fortunately, it was nothing like Boracay, except perhaps beautiful. Sugar Beach was isolated, calm and relaxing. Unlike Boracay, it isn't really "discovered" yet, so it's far more enjoyable and affordable. Getting to Sugar Beach is no easy feat, though.
My friend and I took a ferry from Cebu to Dumaguete, on Negros Oriental, and then a 7 hour bus ride from Dumaguete to Hinoba-an to Negros Occidental (the other side of Negros Island). From there, we took a tricycle to Sipalay. I had to negotiate hard with the tricycle driver (and ended up being a bit more harsh than intended) but arranged for him to take us to Sipalay for 350P. The distance was quite far, taking close to an hour, and we did it at night.
We stayed in Sipalay for the night and enjoyed the cute little town and its empty beach. I also decided that I wanted to get a beer that night. We stopped by the local store to up a Red Horse and I got the smiling horse! The smiling horse is very rare since they don't make them anymore. If you get one, it means the beer is very strong. I drink a fair bit, but I couldn't finish the bottle and was plenty drunk half way through. Alas, it was the only time in the Philippines I got the smiling horse.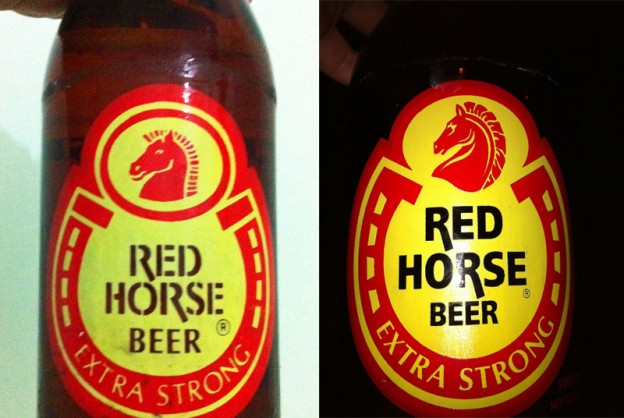 The next day and me hung over, we caught another tricycle to Sugar Beach for 100P. To get to Sugar Beach from Sipalay, you either take a boat (which is not cheap) or take a tricycle over a rather rough and, at times, dirt road for about 45 minutes. Once you reach the end of the road, you actually take a small boat across the river. There are no bridges and the water is just deep enough that you can't really cross it.
Sugar Beach is isolated! That's one of its best features, though.
There were very few people around and the beach was all but deserted most of the time. I felt like it was a private resort even though there were actually several small resorts along the beach. We stayed a one that was pretty nice the first night, but I really enjoyed the one we stayed at the remaining nights. It was actually a traditional Filipino nipa hut. My friend said it was what a typical family in the Philippines would live in, and I enjoyed staying in a hut near beach.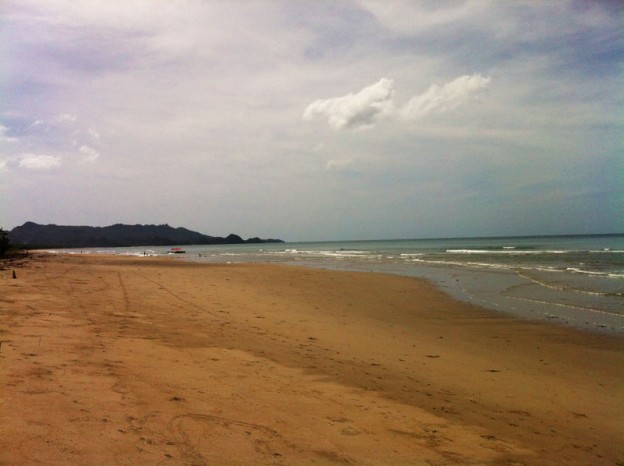 While the beach itself won't win any awards, the sand was nice and had a nice slope down to the water. No, it wasn't white (more brownish), but the entire beach was lined with coconut palms (the national tree of the Philippines) and there were lounge chairs and umbrellas, making it easy to relax and listen to the waves. The water was really shallow for quite a distance out from the beach, and clean.
One of the best things about Sugar Beach is that it's Western facing, guaranteeing a beautiful sunset. Every night we walked along the beach enjoying the sunset and snapping a million pictures. The sunset would start out slightly yellow, work its way to a deep orange, and eventually a stunning purple. It was quite breathtaking.