Until my friends Christine and Drew told me they were staying on Koh Lipe and asked me to come visit, I had no idea the island even existed. Mostly I was just happy to be able to hang out with my friends. We hadn't seen each other in a while so it was nice to catch up with them for a few days. But, I had no idea just how wonderful Koh Lipe would be.
Southern Thailand is filled beautiful islands all along the Andaman Sea and Gulf of Thailand. Many of them are quit developed and touristed, though. Koh Phi Phi, a very beautiful island, is so overrun now by tourists that it isn't nearly as enjoyable as it used to be. Just six years ago it was far better than it is now. Koh Lipe is trying hard to avoid that fate, and so far it seems to be succeeding.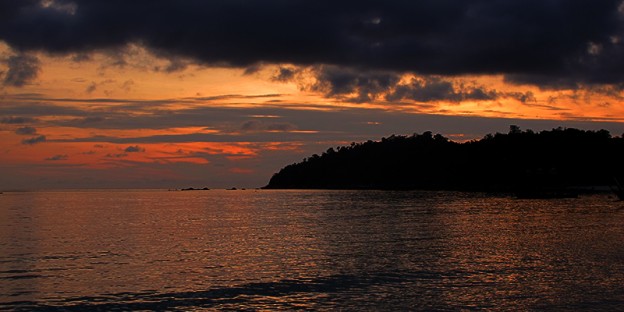 Koh Lipe is similiar to Koh Phi Phi in that there are no major roads and most traffic is by foot (though, there are a few motorcycles on Koh Lipe). The major difference is that Koh Lipe is a bit more challenging to get to in the off season. You have to head to Satun and then take a ferry to Koh Lipe. In the high season, that changes dramatically as direct ferries start running. Literally, the day the ferries start running the island population starts to increase.
While high season was just starting as I was leaving Koh Lipe, I was told that it only lasts for about four months and while it gets busy, it really doesn't reach the fevered pitch of Koh Phi Phi. Besides, many people still don't know about Koh Lipe and even if they do, it is farther from the main tourist hot spots so not as many people visit.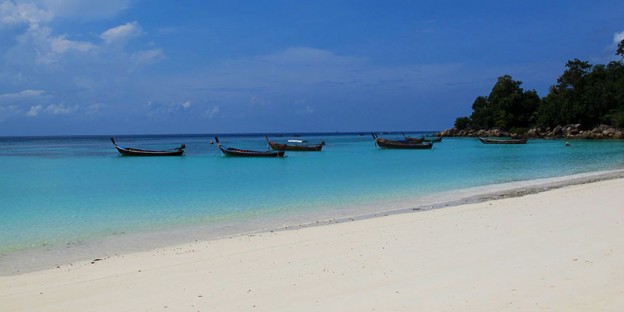 I really hope it doesn't turn into a Koh Phi Phi, or worse, Koh Smaui, Pattaya, or other over developed destinations. Koh Lipe has beautiful beaches and gorgeous sunsets. The island is very laid back and the people are genuinely friendly. Prices are a little high, but this is due to the seasonal variations of tourism and the fact that everything has to be brought in by boat (Koh Lipe is a very small island at the very south of Thailand, bordering with Malaysia).
I stayed in a little hut on the beach at a place called Cafe Lipe (they have a nice little restaurant out front which is worth visiting since the food is awesome). The Thai/Swiss couple that run the place are very friendly and I had great conversations with them on an almost daily basis. I only planned on staying for two or three days, but ended up staying nine days. Every morning I would extend by one day, to the point that the owners just told me they would see in the morning when I would extend again. Apparently this is a common situation on Koh Lipe.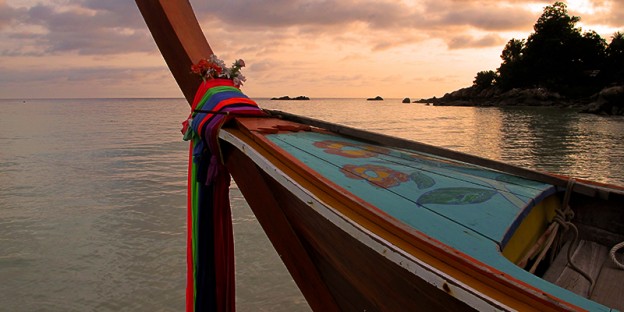 Even after nine days I was really reluctant to leave. Even when I did, I said I would probably be back and the owners just smiled and said, "Yes, you will." Koh Lipe is an easy place to love. You just sort of fall in and relax. No pressure. No problems. Just kick back on the beach during the day, go for beers on the beach at night, and maybe head to one of the small bars in "town."
Perhaps the coolest thing about Koh Lipe is that I met God. Yes, I personally met God. Turns out, God lives on Koh Lipe, is Thai, gay, an atheist, and runs a bar. Who knew? I can honestly say I found God on Koh Lipe and had a few beers with him. He's a great guy. If you visit Koh Lipe, check out God's bar, Mellowmango. You too can find God on Koh Lipe.