Koh Mook was never at the tip of my list for islands to visit, but I am so glad that I decided to go. The island was laid back and very easy going. There were very few foreign tourists, and we did meet a nice Thai tourist. We went during low season when most people don't visit because of the rain. While it did rain, we mostly had sunshine. The little secret about Thailand is that the rainy is inexpensive, and it typically only rains for a short time and then the sun is back out.
Koh Mook is in Trang province in the Southern part of Thailand. We were down there so my boyfriend could do his family duty and show respect to his grandmother a couple months after she had passed. I went along because I did not want to lose the opportunity to see another province (and since Trang is over 10 hours drive, he wanted company).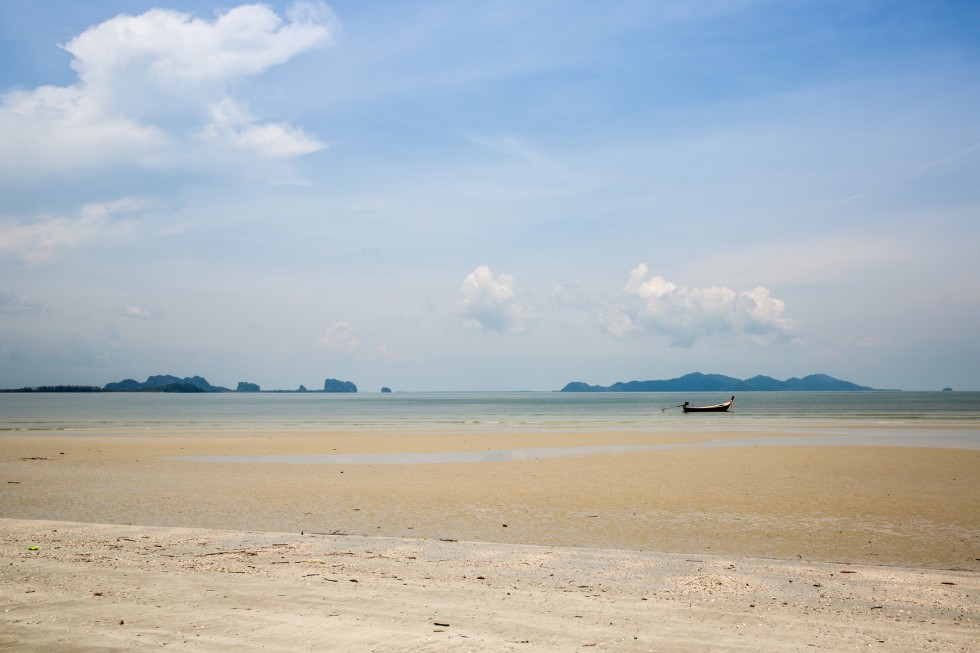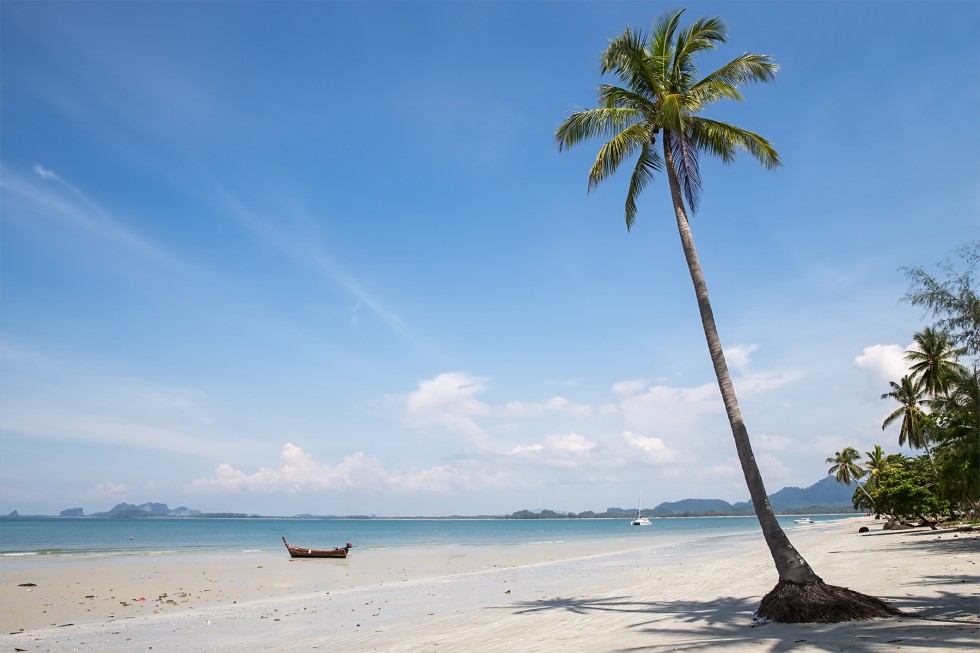 Of course, the first thing everyone wants to know when you mention beach in Thailand, is how nice are they? The beaches are fantastic, with a few caveats. As with everywhere in Thailand, garbage is an issue. Most of the beaches are kept clear for the tourists, but during low season this is not a big priority so you see more trash. I saw a big pile at Farang Beach (so named because that is where most foreigners go), but it looked like it was getting piled up to be burned. The beach where I stayed was relatively clean. During high season, I think it would be fantastic. There is one obvious problem, and that is the beaches are eroding at what looks to be a substantial rate. They are trying to address it, but I suspect there is only so much they can do. For the time being, the beaches are great. In ten years, hard to say.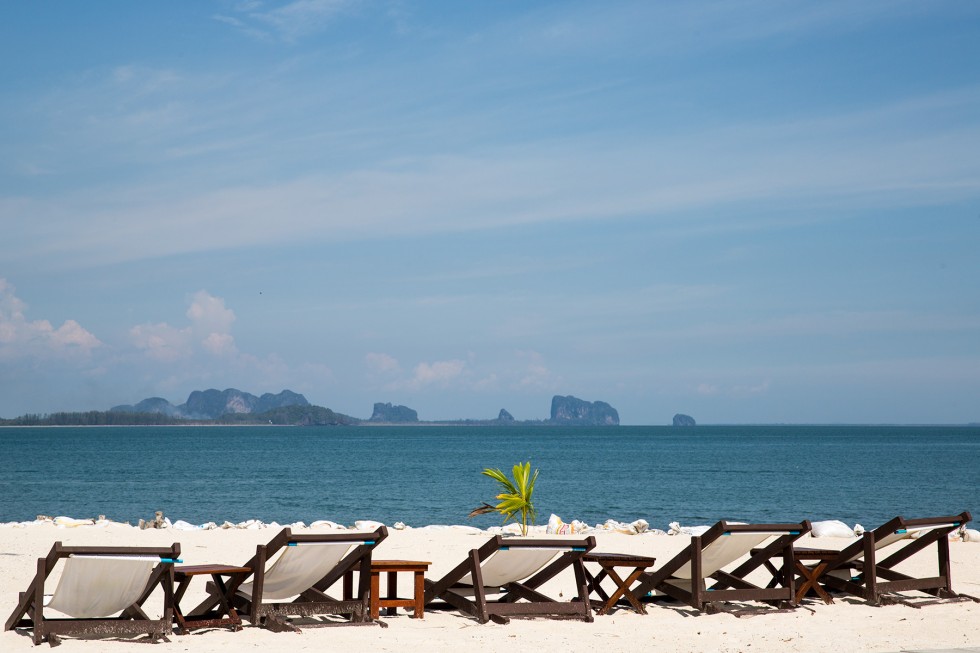 One of the more interesting things about Koh Mook is that activity that happens at low tide. The entire village seems to head out to start collecting shellfish. On the side of the island with a the pier, there is a lot more garbage. This is typical where there are a lot of fisherman, sadly. The people are all in their rubber boots far from shore digging up clams and who knows what else. The scene is rather beautiful, though the locals thought I was completely crazy that I was taking so many photos. A few local kids kept trying to see what it was I was taking a photo of, never realizing that I was just interested in what they saw every day and probably thought was completely boring.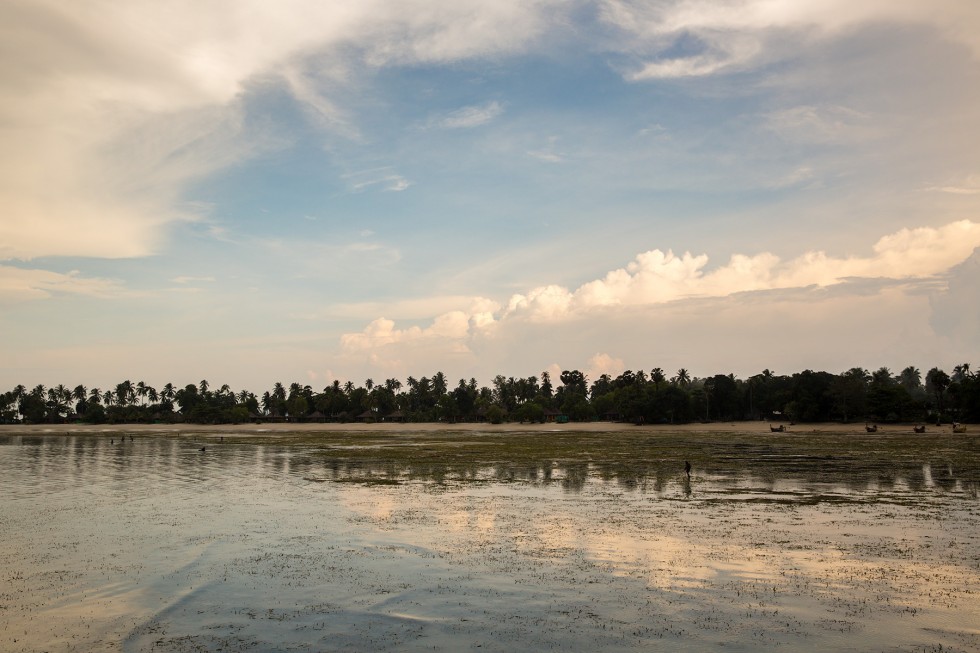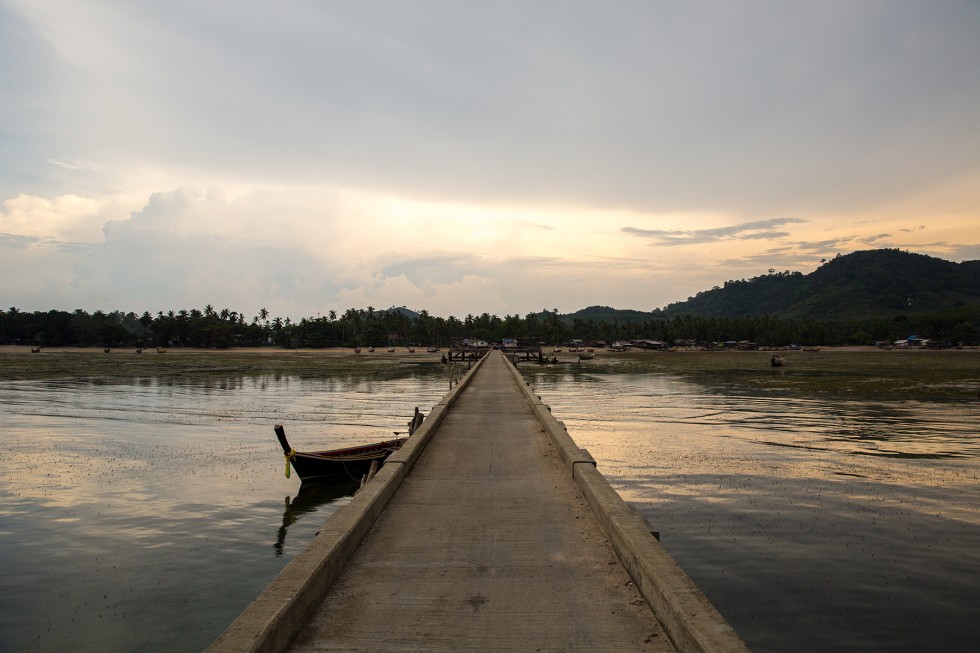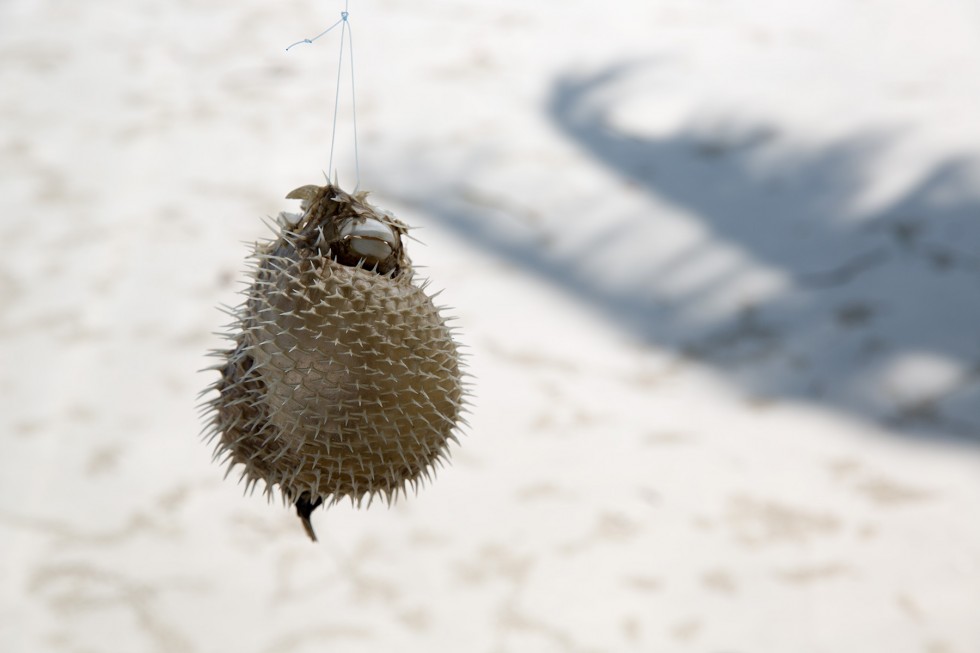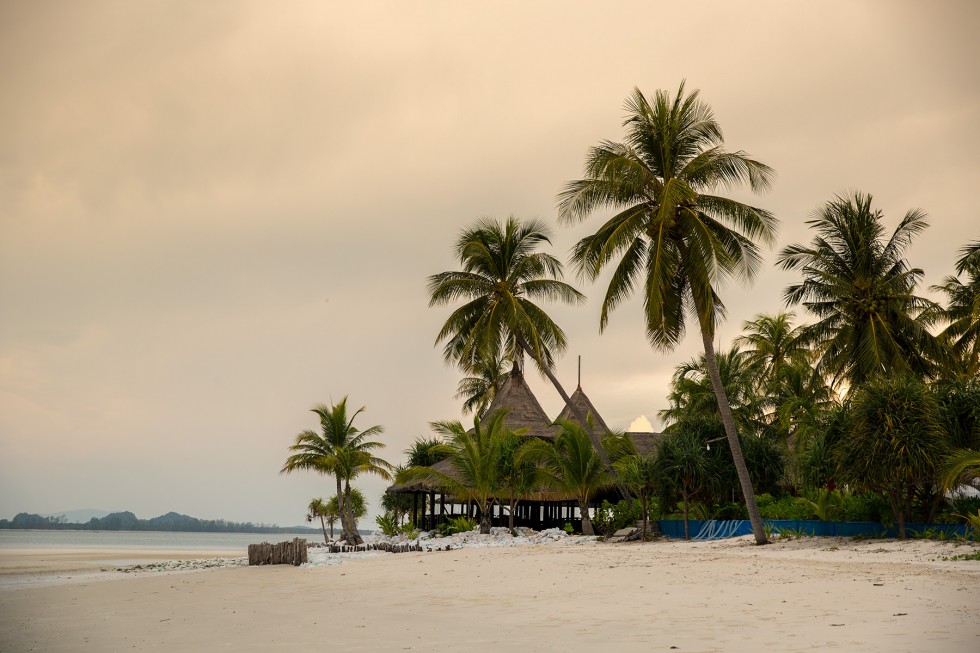 I have always found these little crabs on the beach to be amazing. Koh Mook had them everywhere. In fact, at low tide it would look as if the sand was alive. Millions of these little crabs were working through it to get out all the goodies. Large hermit crabs also make their way on to the beach at night. I've come to the conclusion that Koh Mook is crab heaven.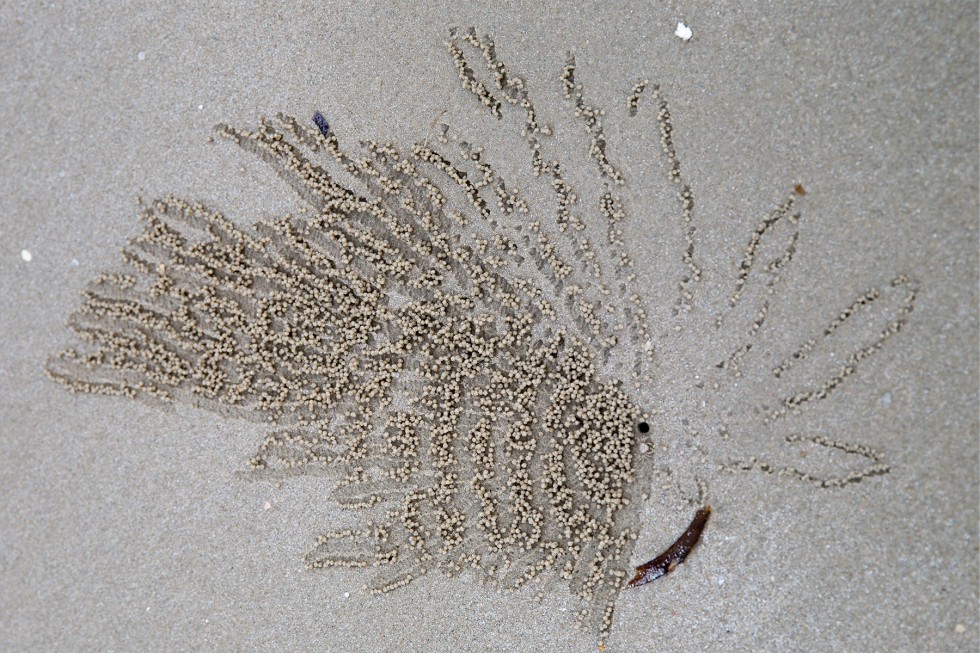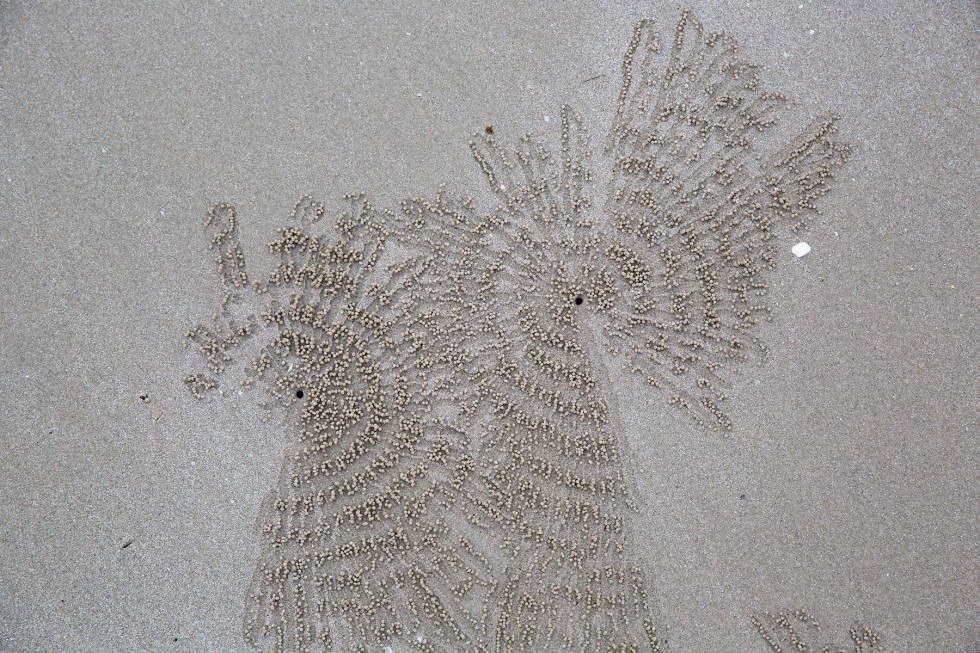 Getting to Koh Mook is not difficult. We drove, but taking a bus to Trang is easy enough and from their a minibus will take you the pier. You can wait for the boat to fill up and pay 60 baht (about $2) or pay for a boat for yourself for 400 baht (about $13). We split the cost of the boat with another person. Once there, rooms cost anywhere from 600 baht ($20) a night and go up to 3000 baht ($100) and more. You can walk everywhere on the island, which is what we did. Though, we decided to take a motorcycle taxi back. They have a sidecar to sit in and it costs 40 baht to go anywhere on the island.