Pai is a sleepy town north of Chiang Mai, Thailand close to the Burma border. Getting to Pai from Chiang Mai is inexpensive at around $5 and the drive is long and winding with switch backs and steep climbs through the hills, but well worth the crazy driving. Once you arrive you are dropped off in the center of a small town that has a cute, Southern California feel.
Well known to backpackers, Pai a mix of new age hippies and those just getting away for the weekend to enjoy the beautiful scenery. The sunrises and sunsets are stunning with the lush tropical hills as the backdrop. I arrived late in the day with my friend to the Darling Viewpoint Guesthouse. We were quickly ushered to our large, private bungalow that cost only $15 a night so we would have time to see the sunset.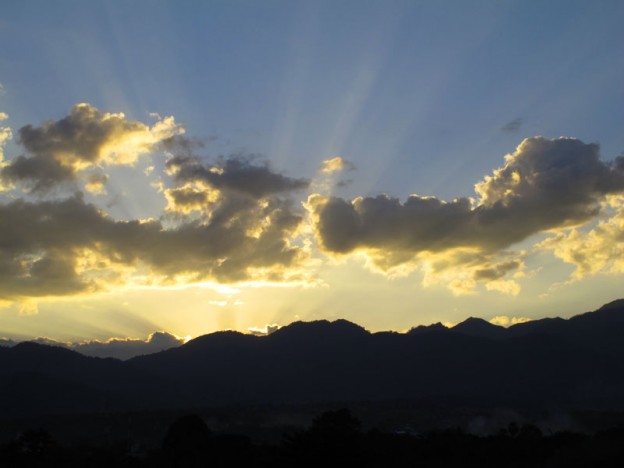 Our guesthouse was on the side of the Pai River that is essentially rural, even though it is only a short distance from the main part of the town. A short walk along a dirt road through rice fields and over a bamboo bridge and we were in the heart of little Pai. The main street actually closes each night to traffic and becomes a walking street market, making it great for a leisurely stroll through town.
Pai has wonderful little shops and great restaurants throughout town, however its main claim to fame are the natural wonders. There are waterfalls that dot the landscape, hot springs, and elephant treks through the jungle. I wasn't able to see the waterfalls, but I did soak in the hot springs and go on an elephant trek.
The hot springs are really nice to relax in, though the main thing that everyone does is boil eggs in them! When we decided to visit our guesthouse owner gave us a dozen eggs to cook in the springs. The temperature of the water is 80º C, a bit under boiling. Leaving the eggs for 30 minutes in the springs perfectly soft boils them and apparently imparts a delicate flavor to the eggs that the locals absolutely love.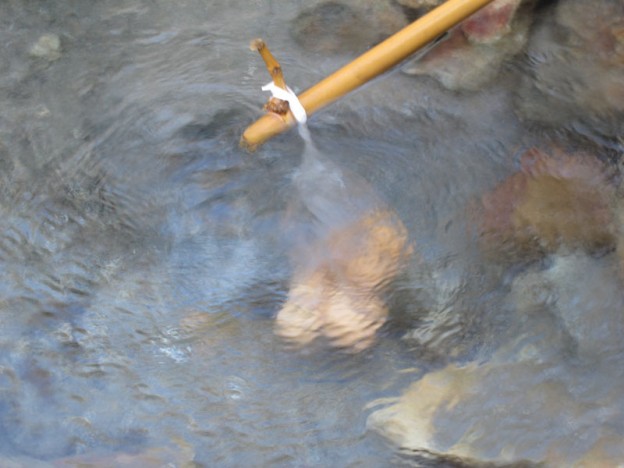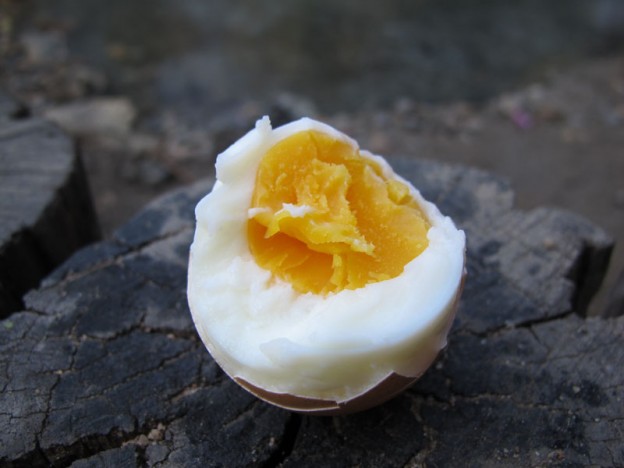 The highlight for me was taking the elephant trek through the jungle. I hadn't done that before so it was really fun for me. Less so for my friend who has done it before and also managed to have a jungle vine attack her along the way. You can opt to take the elephants to the river for "water sports" but I decided the trek was good enough (I didn't really want an elephant shooting water at me through its trunk).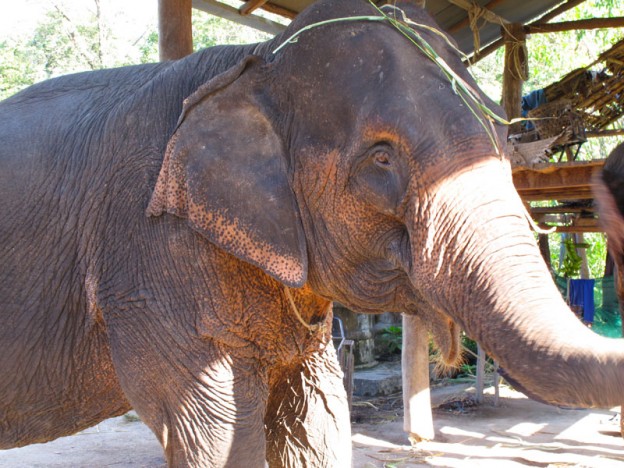 I really enjoyed the short visit to Pai and think it is a nice, relaxing getaway. The small town is pleasant, the people are wonderful, and there is plenty of natural beauty to make it a worthwhile visit. There is so much to see around Chiang Mai and Pai should be part of that when you visit.