I knew Cambodia had beaches, but I hadn't really heard much about them or how beautiful and relaxing they were. The bus ride to Sihanoukville from Seam Reap was daunting at nearly 13 hours over dirt roads and paved roads that were not much better. When we finally made it we were faced with aggressive tuk tuk drivers that were unwilling to negotiate their fares (and they were charging far too much). Finally, my friend Christine simply walked up the street to find a driver that would take us to our hotel for a much more reasonable fare.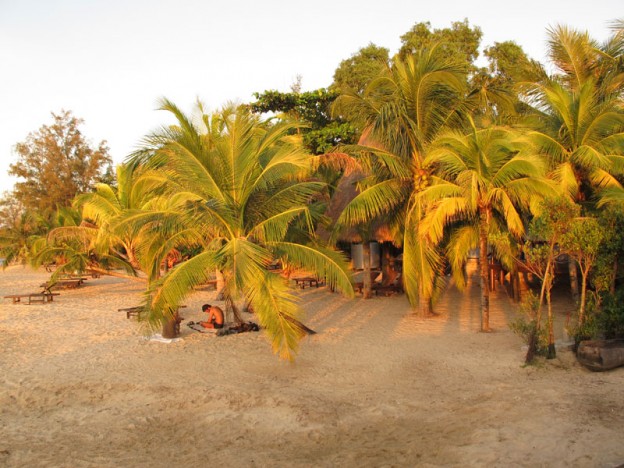 Sihanoukville is a backpackers paradise, though there are some nice hotels. We stayed at a very nice one the first night, but at $30US it was outside the budget for a long-term stay.
There are seven beaches around Sihanoukville. The main one is a bit overrun with tourists and touts, so we opted to head out to Otres Beach. Otres is about 15 minutes outside the center, but it feels like a world away. It is rustic with few amenities and little to do except lounge on the beach all day. And that's what we did.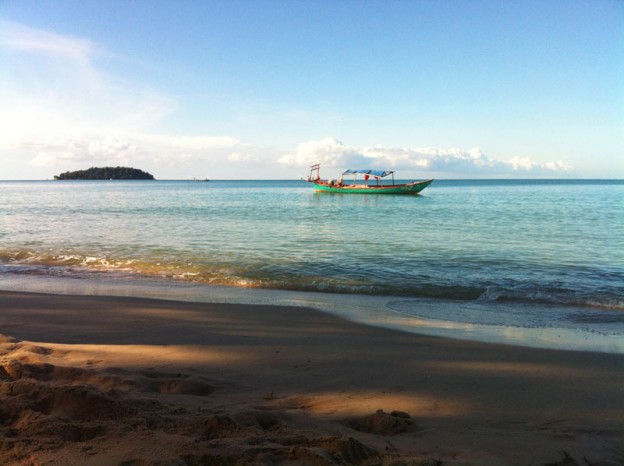 Our place was a little hut on the beach. Every morning we would get up and immediately be greeted by a beautiful, sunny beach that was essentially empty. Service was terrible everywhere, taking literally over an hour to get your meal or drink, but it didn't matter since we had the entire day to wait. The afternoons were enjoyed with a lime shake or a beer, and the evenings were spent eating grilled seafood, chicken or beef on the beach.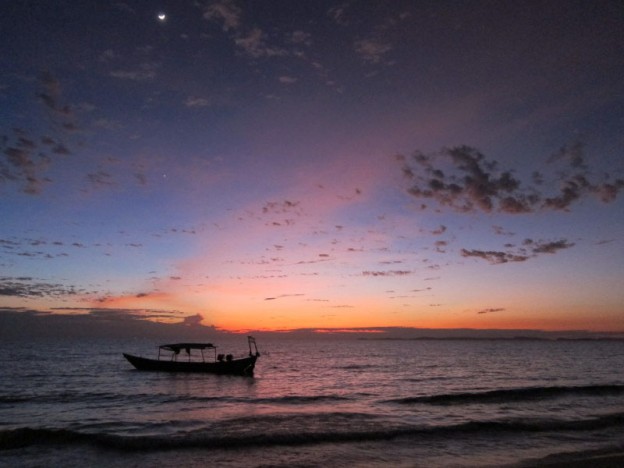 When we finally tired of Otres Beach, we decided to take a day trip via boat to… you guessed it, another beach at Saracen Bay on Koh Rong Samloem. While the boat ride was nothing special, we spent the entire day lounging on the beach and playing in the water, with only a small break to walk in (not along, but in) a fresh water river to view the flora and fauna, all of which was relaxing and wonderful.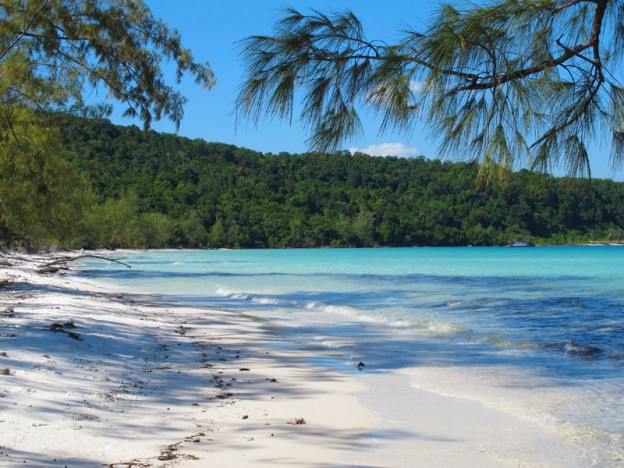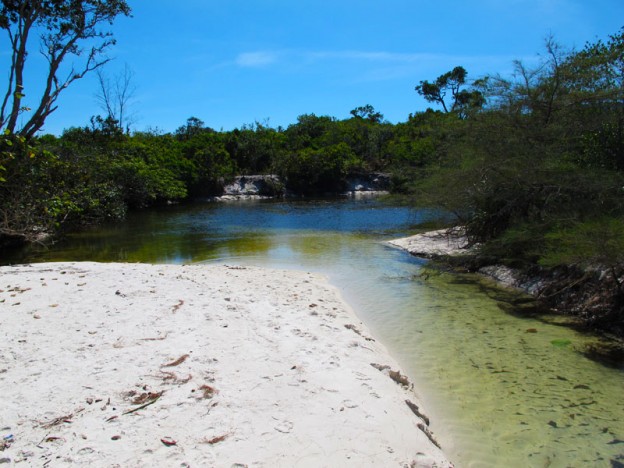 Not a bad way to spend seven days.