Outside of Kandy is a whole different level of temples and sights. The main day trip that people take from Kandy is to Sigiriya and Dambulla. I tacked on Polonnaruwa, which made for a very long and exhausting day. It didn't help that the van broke down and I ended up having to switch drivers and vehicles four times. Nonetheless, I really enjoyed this trip even though I could barely walk by the end of it.
I paid 8500Rs (about $65) for this day trip. This seemed a little high to me, though if you are with a group of people then it isn't so bad. I tried to get in with another group, but there wasn't any. Or that is what they told me, which I seriously doubt. If I had more time I would have done a bit more looking. Alas, I had limited time so off I went.
Sigiriya
Sigiriya means Lion's Rock and is perched on top of a giant glacial bolder that is 660 feet high (200 meters). There used to be a lion carved into the side of the rock, but all that remains now are its feet. It is and always has been a Buddhist temple according to archeologists, but for a short period of time it was used as a palace. During this time gardens, residences and defensive structures were built.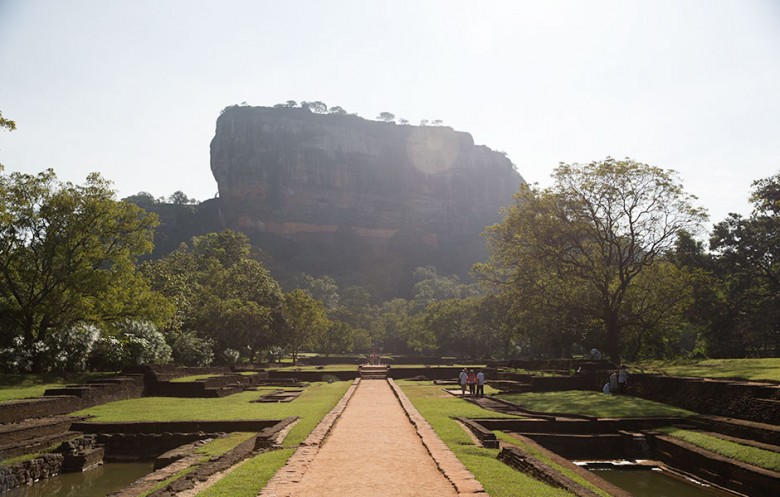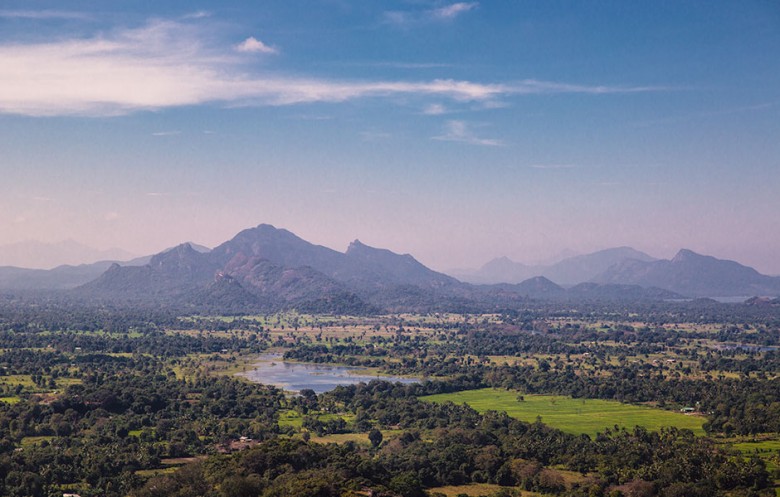 While the palace and its views are stunning, I was very impressed with the Mirror Wall frescoes. They are in amazingly good condition and as far as I was told they have not been restored. Women did not cover their breasts until the British arrived, so you see practically perfect women painted on the sides of the chamber (they were clearly painted by men who appreciated the female form).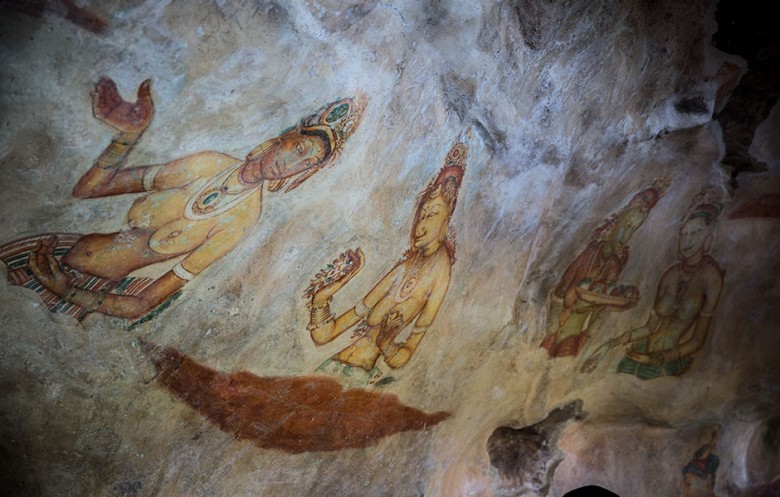 Polonnaruwa
I wasn't able to do both Polonnaruwa and Anuradhapura, so i chose the closer one. I was told that both cities are somewhat similar, but maybe only in the fact they are both ancient. Polonnaruwa is quite large and there is a lot to see. I really enjoyed exploring the ruins of this ancient city. I had a driver, but some people suggest getting a bike and going around on your own. I think that would be a lot of fun if you have the time and stay in the area. In retrospect, I would probably have given myself more time here instead of trying to do three major sights in a single day.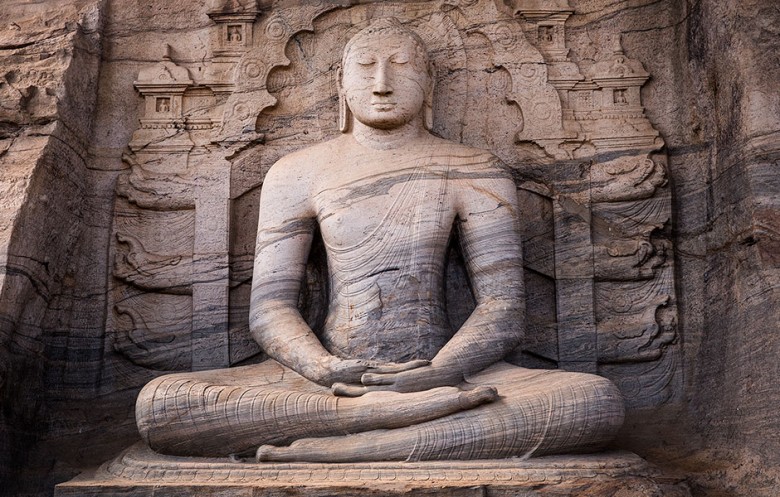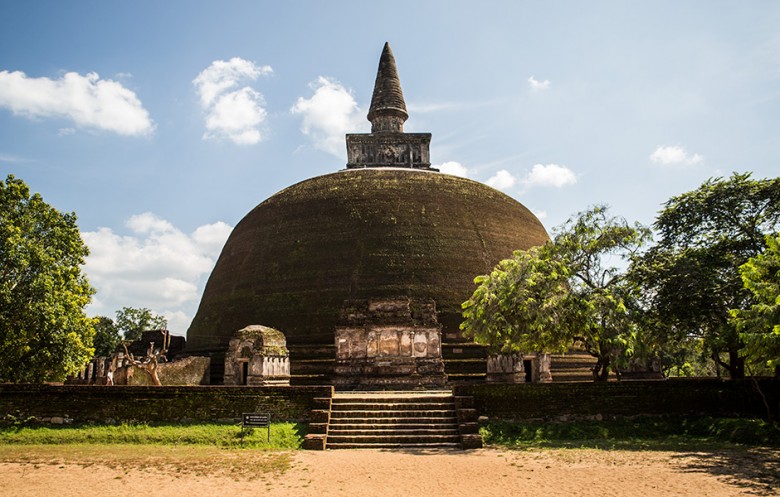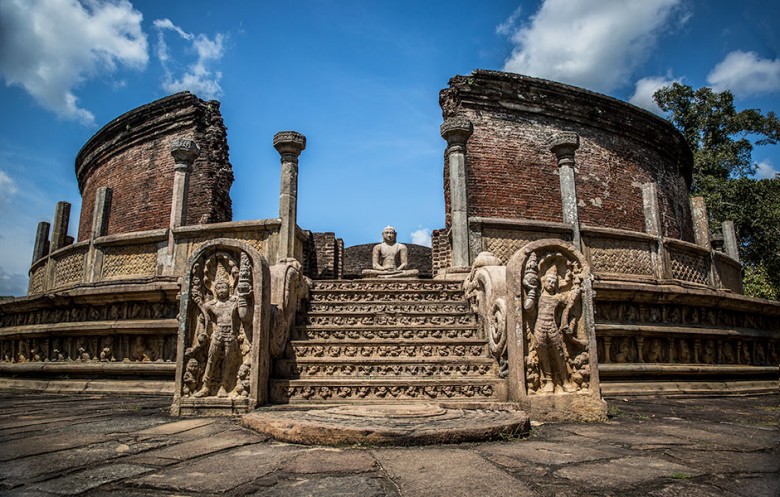 Dambulla
By the time I reached Dambulla I was on my fourth driver and vehicle, and I was really tired. There is a lot of climbing up stairs at Sigirya and a lot of walking at Polonnaruwa. It didn't help that the driver sent to fetch had people waiting who has just finished at Dambulla. They didn't want to wait around while I explored (and in the end, they didn't) so I was trying to hurry. I only saw a portion of Dambulla, the temples carved into the sides of caves (reminiscent of my visit to Ajanta Caves in India). What I didn't know is that it was another long hike up steps to reach the caves. I was tired, in a hurry, and pretty much assumed I was going to have a heart attack at any moment. The effort was worth it, though. The caves are filled with beautiful frescoes and Buddha statues.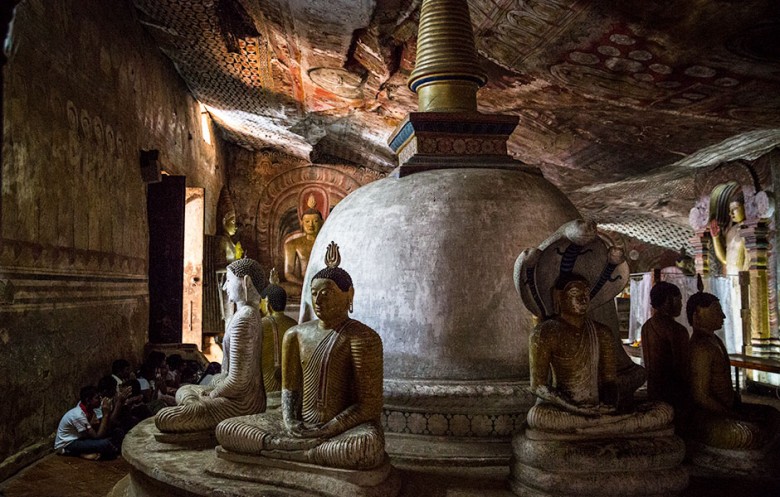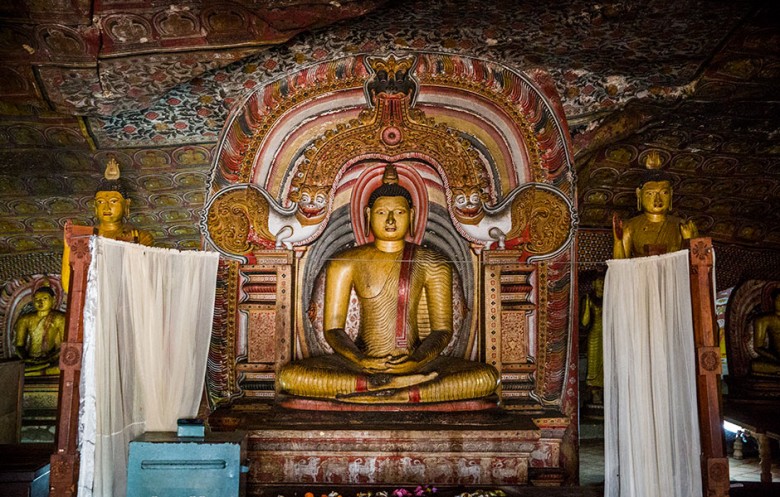 In the end, I did make it back to Kandy. The drive home was an hour and half through traffic (which is constant throughout Sri Lanka). The people that arranged my tour really worked hard to make sure that I could do the full tour, and every driver was super nice and helpful. They all felt bad for my situation, but in the end it all worked out. I wasn't all that bothered since I know these things happen.
I had a really good time, though knowing what I know now I would not have done it all in one day. I would have stopped at Dambulla first, then gone to Sigirya. I would have stayed the night in Polonnaruwa. I would have rented a bicycle and spent the day exploring Polonnaruwa at a more leisurely pace.