I was really interested in a safari at Yala National Park, but I had to get there from Kandy. For some reason I do not understand, public transportation from Kandy to Tissamaharama (where Yala is) is very limited and slow. You can take buses, but several transfers are required and it will be slow going. Given I had limited time, I opted for a car and driver. The cost was 15,500Rs (about $120) to go to Tissamaharama. I paid another 10,500Rs (about $80) to go to Galle, which was a bit of a ripoff. I noticed that gas was 4,000Rs, which included the entire trip and return to Kandy. The driver is only paid 2,000Rs a day, plus 250Rs for meals. Nevertheless, I enjoyed myself and my driver made sure that I saw the important sights along the way. If I wanted to stop, we stopped and no questions asked. My driver was a really nice guy, drive really well, and made sure that I was happy the entire time.
Sri Lanka roads leave a bit to be desired (with the exception of the airport expressway—that's a nice road), so it takes some time to get from point A to point B. The road from Kandy to Tissamaharama is windy and goes through the hills. The flip side is that it is stunningly beautiful. Tea plantations cover the hillsides with verdant green bushes with waterfall aplenty. Tours of the tea plantations are free and take about 20 minutes, so it is worth going on one and learning about how tea is made.
Many people spend a lot of time up in the hills visiting Nuwara Elija, hiking to Adam's Peak and hanging out in the the tiny city of Ella. The Sri Lankans find it rather amusing that foreigners like Ella so much. I can see why—the town is only a one hundred meter road, and it is completely dominated by hippies and backpackers. Still, the surrounding area is stunningly beautiful and it would be easy to just relax and enjoy yourself here.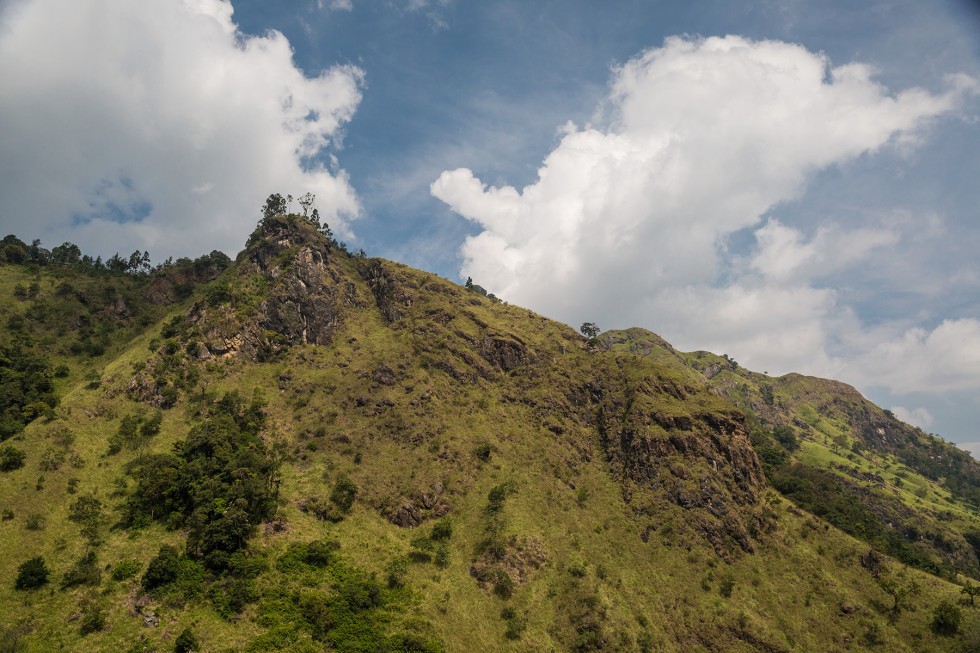 When I finally reached Tissamaharama over 8 hours later, I was greeted by fantastic rice fields, dagobas, and beautiful sunsets. The main attraction is, of course Yala National Park, but the city of Tissamaharama is beautiful in its own right. I spent the afternoon just walking along the small roads and taking in the beauty.