Perhaps the most well known drink in Thailand is cha yen. Literally this means "tea cold" or iced tea. Cha yen is often referred to as "Thai tea" by foreigners. Whatever you call it, cha yen is absolutely delicious.
Cha yen is traditionally made from strongly brewed Ceylon tea and may include orange blossom water, star anise, crushed tamarind seeds, and other spices. Given the high price of Ceylon tea, cha yen might just be regular black tea and food coloring. If you see the vendor brewing the tea and mixing it by pouring it back and forth while holding it high, then it might be the real thing (or close to it).
Condensed milk and sugar are mixed with the tea before it is poured over ice and topped with evaporated milk. Thais love their tea sweet. I don't. I ask for mine mai wan, not sweet (it will still be sweet, just not super sweet). Cha yen comes in cups or bags. I kid you not, it will simply come in a plastic bag that you poke a straw into and carry around with you. This is actually the preferred way to have your tea in Thailand. You can also get your tea hot, in which case it is cha ron. Cha ron is typical drank in the morning.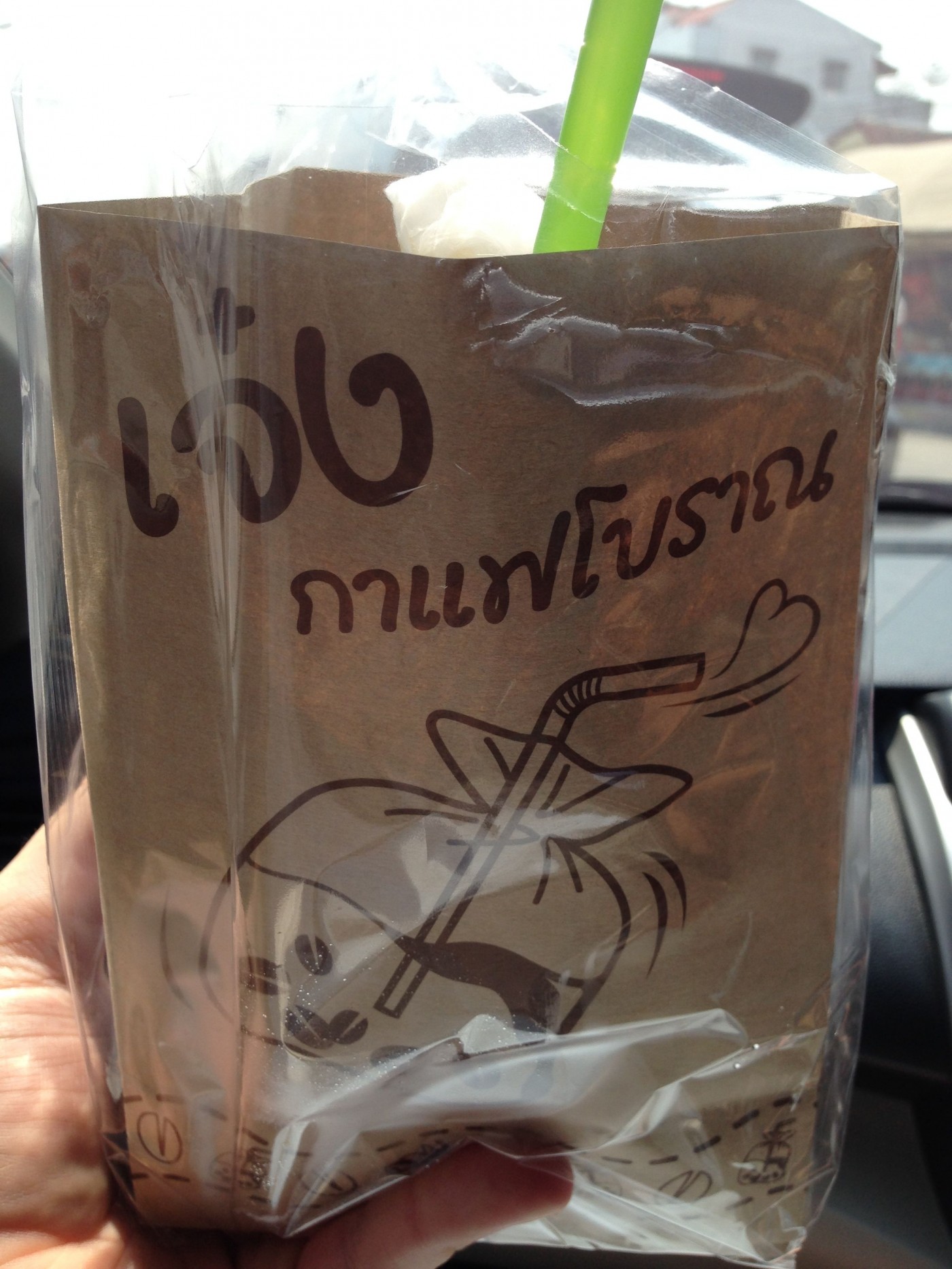 What most people may not realize is that there are several types of teas available, along with a variety of other flavors. Tapioca pearls are a common addition, as well. My favorite drink, and the one I get most often, is cha keaw. Cha keaw is green tea and it is always served over ice, never hot, so you don't have to ask for it yen. Cha keaw is, as the name suggests, green tea mixed with condensed milk and sugar and topped with evaporated milk. I prefer mine not very sweet, and it tastes just like you would expect green tea to taste.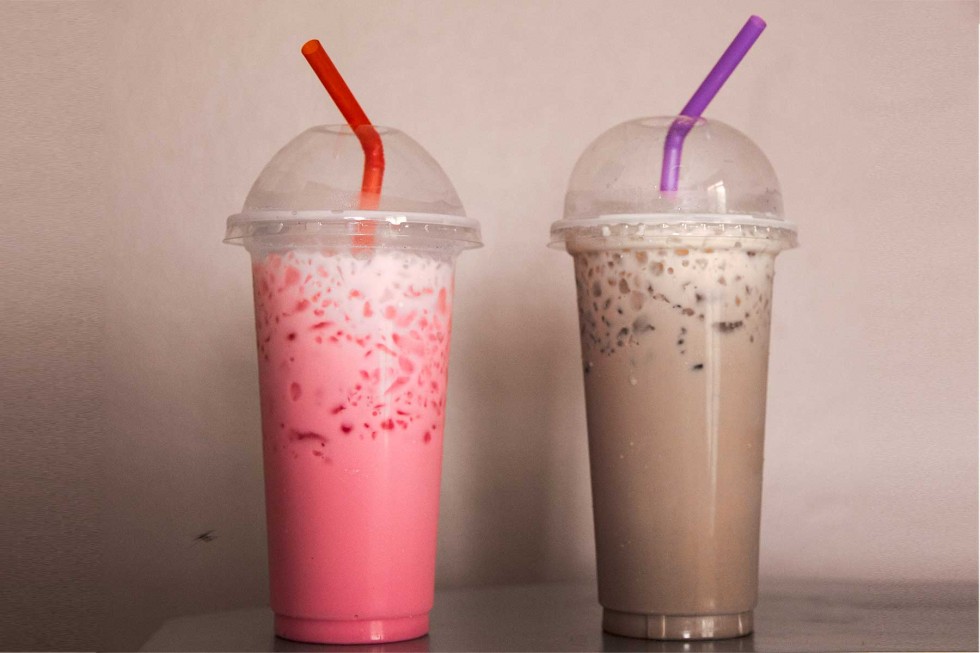 Another popular drink is nom yen. Nom yen is just "cold milk" that is flavored with strawberry—or so I am told. To be honest, it just tastes like sugary milk to me. I can barely drink it. Cocoa yen, as the name implies, is chocolate milk. You can order it chocolate yen if you want too. If you are a chocolate fan, this a tasty drink. I have seen it served with a heaping pile of cocoa powder on top.
In the evenings you will see young Thais drinking their favorite tea, milk, or other drink while snaking on various sweets. The most common sweets are bread with various toppings like blueberry jam, strawberry jam, chocolate, butter and sugar, condensed milk, sweet pork (yup), and numerous others. Warm sweet bread dipped in custard is also very common.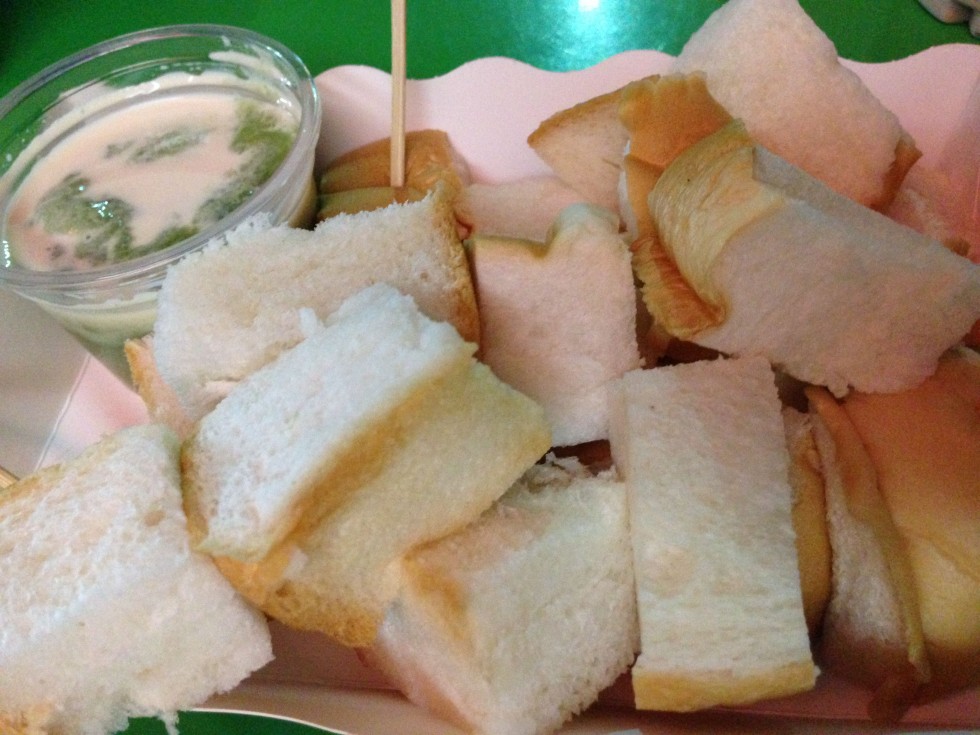 As I said, the Thai love their sugar. This is far more than I can handle, personally. I do like an occasional cha yen or cha keaw, but if I were to drink it as often as the Thai do I would be in a sugar coma most of the time. Nonetheless, you should not pass them up if you are visiting. They are available everywhere. Just ask for your without sugar if you prefer it less sweet like I do.